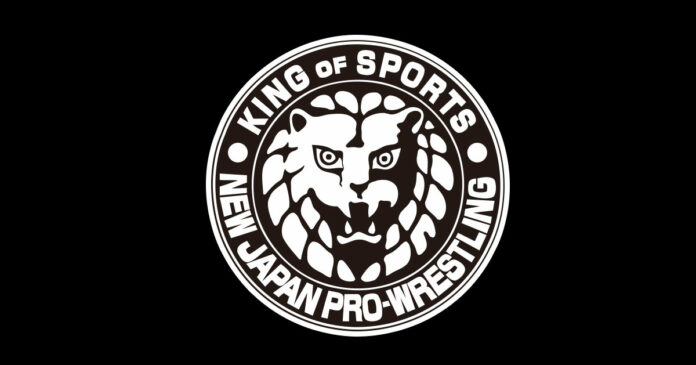 New Japan Pro Wrestling sent out the following:
Voting underway for KOPW 2020!
Fans pick the rules August 26
Kazuchika Okada hosted a special press conference on August 17 to announce the stipulations and voting for the new KOPW2020 title. Eight men will face off in four singles matches on August 26 with the winners advancing to a four way match at Summer Struggle in Jingu Stadium, with the unique twist that every wrestler has their own rules, the fans having the deciding vote!
Kazuchika Okada (1 vs 3 handicap) vs Yujiro Takahashi (Lumberjack with Leather Belt)
VOTE NOW!
Kazuchika Okada will face Yujiro Takahashi. Back at the New Japan Cup finals, Yujiro ran in to help EVIL to the Cup, a move fuelled by long held jealousy toward the Rainmaker. Despite debuting at the same time as Okada, Takahashi has been frustrated to never attain the same level of success, and has admitted a deep desire to 'drag Okada down to (my) level'. That motivation drove him to join BULLET CLUB, defecting from CHAOS back in 2013, and drove him to a singles clash at Sengoku Lord, where he tasted bitter defeat.
Okada remains convinced that he can beat Yujiro in any fashion he sees fit; in fact the Rainmaker is so confident that he has proposed one on three handicap rules that would see him face Yujiro, Jado and Gedo simultaneously. Takahashi for his part would rather deal weapon assisted punishment, and wants a lumberjack belt match, where lumberjacks at ringside can whip anyone that falls from the ring.
What stipulations will the fans decide? And who will advance to Jingu Stadium?
SHO vs SANADA (Submissions Match)
SHO will take on SANADA on August 26. Going into the New Japan Cup in June, SHO was obsessed with getting his hands on Shingo Takagi, but once he moved into the second round, he found a new member of Los Ingobernables De Japon to motivate him. The classical style of Cold Skull SANADA made for a thrilling match with SHO, but one where he lost via submission. Ever since, the CHAOS member has been looking for a singles rematch, one that SANADA said he would only grant if SHO 'brought something extra'. SHO has been doing just that with effective use of arm submissions scoring him wins and assists through the tour; that then led to SHO suggesting a Submission match after August 11's event in Osaka.
SANADA, for his part, has taken this challenge in his stride as ever. Cold Skull appears to certainly be on SHO's wavelength, only offering up 'making your opponent give up' as a rule suggestion. With great minds seemingly thinking alike, a submission match is locked in for the 26th.
Toru Yano (Two Count Pinfalls) vs BUSHI (Five Count Ringouts)
VOTE NOW!
Toru Yano will face BUSHI. Early in the Summer Struggle tour, BUSHI was able to score a flash pinfall on Toru Yano, outfoxing the Sublime Master Thief. That loss got under the skin of the usually jovial Yano, and when the two men met in the NEVER 6-Man tournament, Yano had a special foe in mind in the form of the 'Jet Black Deathmask'.
Whatever antics Yano had in mind for BUSHI though, the LIJ member seemed easily able to outmaneuver his sly opponent; until, that is, Yano was able to tie BUSHI'S mask laces to an outside guardrail, granting his team a countout victory. Afterward a furious BUSHI vowed to get revenge for the countout, while Yano bragged about his achievements. With countouts and flash pins driving this narrative, that's determined each man's choice of stipulations.
For Yano, saying that a steady counting hand will prove BUSHI can't even score a two count, let alone three on the former collegiate amateur, a Two Count Pinfall that will become a true test of speed and skill. In BUSHI's mind, Yano won't be able to play with a 20 count on the floor this time as five counts outside will result in a loss. Either stipulation should provide a tough test of each man's ingenuity.
Satoshi Kojima (Finishers Only) vs El Desperado (No Finishers Allowed)
VOTE NOW!
The last of the KOPW2020 matches sees Satoshi Kojima take on El Desperado. After a match on August 8, Kojima decided to pitch his hat into the KOPW2020 ring, but his move was met by disdain from El Desperado. Despe mocked Kojima's lariat, and derided Kojima himself as a 'Stan Hansen wannabe'. Taking Kojima up on the KOPW2020 challenge, Desperado declared backstage that he would choose 'Finisher Only' rules, wherein only Kojima's Lariat or Desperado's Pinche Loco would be eligible for a three count. Kojima liked Despe's idea, much to the masked man's chagrin. As Kojia took Despe's suggestion as his own, it was down to El Desperado to suggest the opposite- a No Finishers Allowed match. Under the alternate rules, use of the lariat or Pinche Loco will be grounds for a DQ. Will this match be a demonstration of each man's most effective weapon? Or will they be forced to expand their arsenal instead?