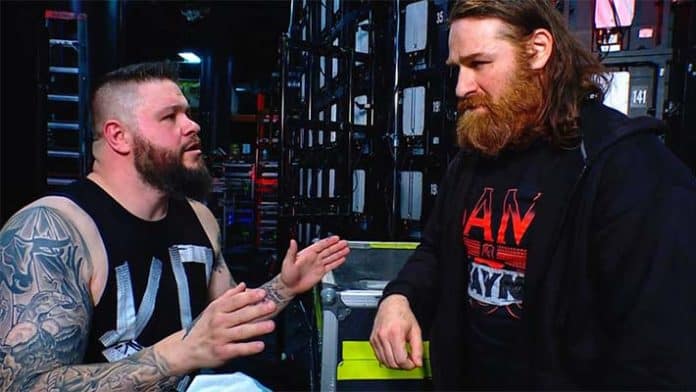 WWE WrestleMania 39 is getting closer, with a very solid card shaping up for both nights. Night 2 is set with Roman Reigns vs. Cody Rhodes, but Night 1 still is open. There is only one match that deserves to end Night 1. That match is Kevin Owens and Sami Zayn vs. The Usos for the Undisputed WWE Tag Team Titles.
No matter how hard WWE tries to push it, Owens and Zayn will reunite. We have seen this story played out numerous times, Rollins/Ambrose, Rock/Cena, etc., etc.
The Bloodline story with Zayn and Owens is the most intriguing part of the WWE.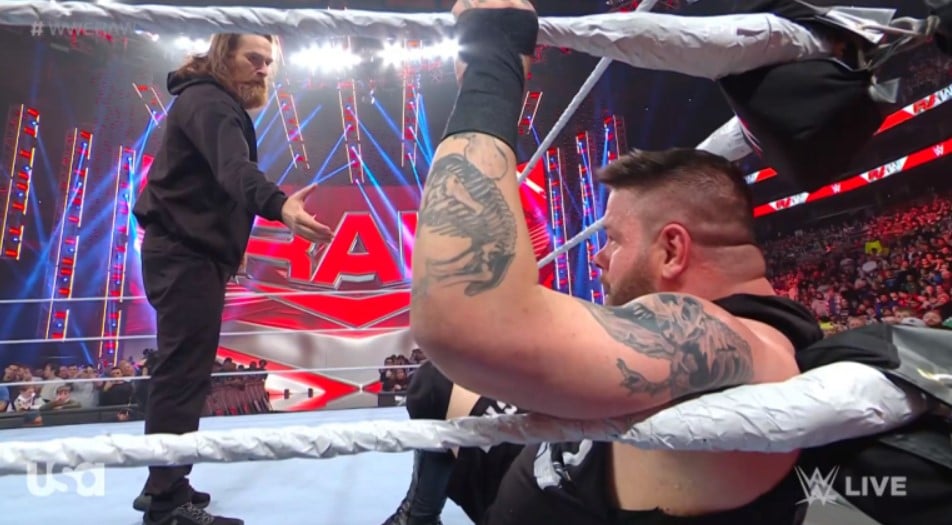 There has not been a single story that can come close to touching this art with The Bloodline and Owens and Zayn. Now, with the GLORIOUS (Love you Bobby Roode) face turn from Sami Zayn and unbelievable storytelling since Elimination Chamber, we're getting close to that big payoff at WrestleMania.
Yeah, it's not what most wanted with Sami in the main event with Roman, but we shouldn't immediately get turned off, especially now that we have two nights of WrestleMania.
Reigns vs. Rhodes was deadlocked for Night 2 whether we liked it or not, and rightfully so. It's the world title match, a big draw, and it still draws massive excitement. Cody deserves this spot as well. That match is a perfect way to end Night 2.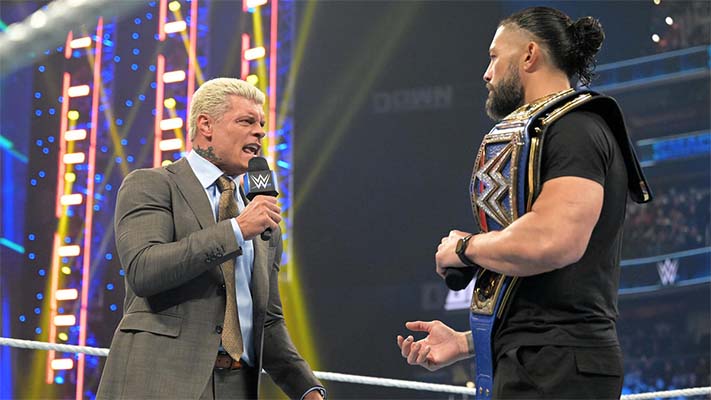 Putting Owens and Zayn in the main event of Night 1 is also the safest bet for any other match that would have to follow them because no other match would survive following them. To the surprise of no one with a pulse, Owens and Zayn always steal the show, and with The Usos added to the mix, can create such a memorable night for us fans.
In the past years since getting signed to WWE, they have been heels whenever Owens and Zayn team up. WrestleMania 34 immediately comes to mind. Very limited, controlling of the match, and working carefully with a recently herniated Shane McMahon and returning Daniel Bryan. But now they are freshened up as the faces; Sami has never been more over with the crowd. It would obliterate any other match on the show.
Ultimately regardless of placement, the tag title match will be a memorable match and show stealer. But for the sake of proper placement and work this storyline has put in, they deserve to be the main event.
What do you think? Share your thoughts, opinions, feedback, and anything else that was raised on Twitter @PWMania and Facebook.com/PWMania.