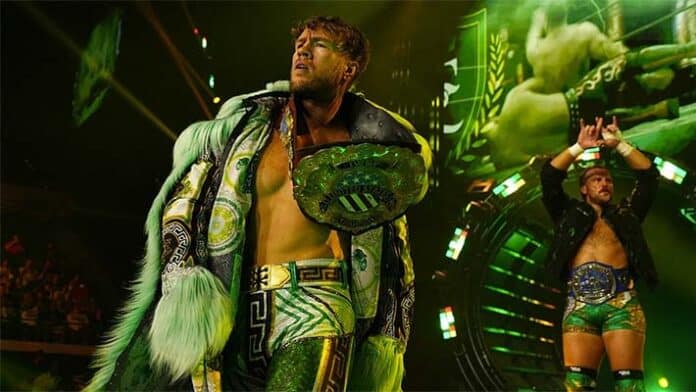 NJPW star Will Ospreay recently appeared on Insight with Chris Van Vliet for an in-depth interview covering all things pro wrestling. During the discussion, would be his true Forbidden Door match:
"It's probably Seth. After the little Twitter thing, it'd be fun, and he saw over right now. You see the crowd singing his song and everything. It's mad, especially from what he was getting when we had our little thing
A possible match with CM Punk:
"Maybe. I have no idea what's going on, but once again, I'm all about business and hopefully, it's something that can work out."
If he would like to have a match with Punk at WrestleKingdom:
"I would want more of a paycheck (he laughs)I mean, now it is quite open, especially the relationship that AEW has with New Japan. It's so different from how it was back in 2020. There wasn't a Forbidden Door back in 2020. So now the relationship has grown. I mean Kyle (Fletcher) and (Mark) Davis are over there all the time now. Doing AEW was a real eye opener, like, how TV wrestling works and how like the backstage vibes and stuff like that. I was kind of like, okay, I guess this is like how the American side is now because my only experience with American wrestling is the Indies and Ring of Honor and Ring of Honor was just to do a really good match. But like this is all about camera acting and camera cuts, but it did make me go like, okay, there's another thing to learn."
For those who missed it, Ospreay also commented on his thoughts about competition at a WrestleMania one day, click here to read his comments.
You can check out the complete interview below:

(h/t to WrestlingNews.co for the transcription)