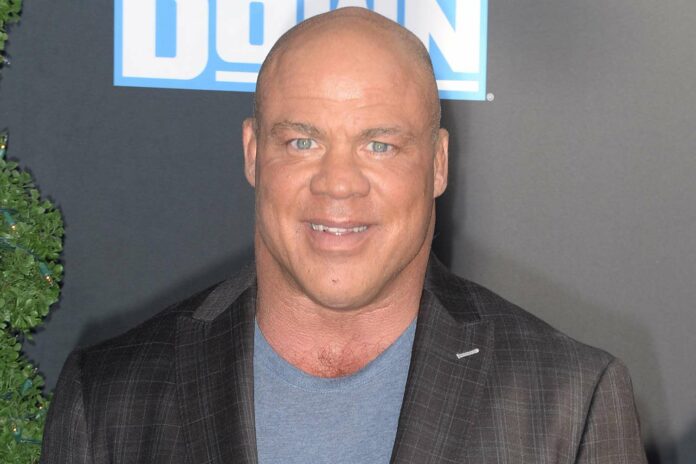 Daniel Cormier is a huge wrestling fan but has never competed in a wrestling ring.
Instead, the former UFC Heavyweight and Light Heavyweight Champion was brought in as a special guest referee for the Fight Pit at Extreme Rules last year between Seth Rollins and Matt Riddle.
Kurt Angle discussed being offered to fight in the UFC by UFC President Dana White and how he believes Cormier could have transitioned from amateur wrestling to pro wrestling if he hadn't gotten into MMA in a new interview with ESPN.
Angle, Shelton Benjamin, Jake Hager, Brock Lesnar, and Gable Steveson are among those who have made the switch.
Angle said, "He's an entertainer, man," Angle said of Cormier. "He's, what would you call it? Clickbait. This guy, he says stuff and the media picks it up. I think he would've been entertaining. I think his wrestling would have been incredible. I think Daniel would've had a stellar career [in WWE], probably equal to mine, I believe."
Angle also commented on turning down UFC three times. Click here for more.