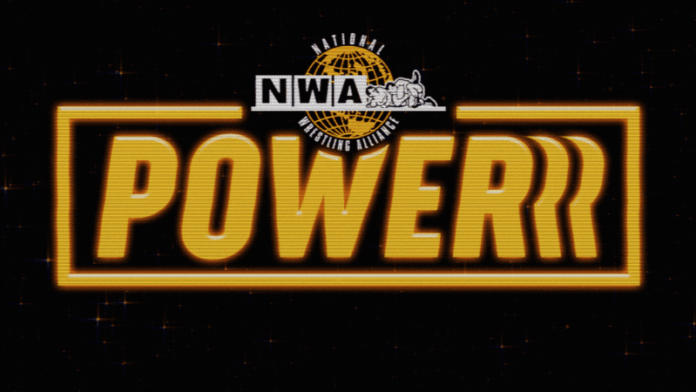 NWA Powerrr Results – March 14th, 2023

This week's NWA Powerrr kicks off from WEDU Studios in Tampa Bay, Fl. Joe Galli, Velvet Sky and Tim Storm are on commentary this week. It's Velvet time.
Joe Galli is joined at ring side by the number one contender for the NWA World Title, Chris Adonis. Galli wants to know how Adonis has been preparing for his upcoming title match with Tyrus at NWA 312. Adonis has some strong words for the champion up until Tyrus walks up to Adonis and Galli. Adonis quickly leaves the interview, while Tyrus stays to remind everyone who the champ is.
Promo video between Kenzie Paige and Ashley D'Amboise to hype up their match tonight.
Opening Match
NWA World Women's Television Tournament Semi-Finals Match
Kenzie Paige defeated Ashley D'Amboise to advance to the finals at NWA 312 next month.
Backstage interview between May Valentine and Trevor Murdoch. Trevor wants to take this time to acknowledge the difficulties he has gone through because of Daisy Kill, but, when Murdoch is healed and ready, he will be coming for him.
Singles Match
Mike Knox defeated Stacee Alexander.
Backstage interview between May Valentine and Bobby Fulton. Fulton has not been happy by the disrespect shown lately by The Fixers. Fulton goes on to declare an 'open challenge' to either one of The Fixers, disregarding his current health situation.
Backstage interview between May Valentine and The Spectaculars. Rolando Freeman talks about the betrayal he has felt by Aaron Stevens. He felt manipulated by Stevens to challenge for a title match against Tyrus a few weeks prior when he was not ready. Because of this, Freeman tell Stevens he will pay for getting in his head.

NWA World Television Title Match
Thom Latimer(c) defeated Rhett Titus to retain the title.

Backstage interview between May Valentine, Thrillbilly Silas and Pollo de Mar. Thrillbilly was looking forward to the National title shot, but says sometimes things are out of his control. So he has to prepare for the next thing, which is Brady Pierce. Pollo de Mar reminds everyone that there are backstage politics that have been preventing Thrillbilly from advancing, but whether we like it or not, Thrillbilly will be the next National champion.
Main Event
Catchweight Exhibition Match
NWA World Junior Heavyweight Champion Kerry Morton defeated NWA World Tag Team Champion Mecha Wolf.
NWA Powerrr episodes premiere every Tuesday on Youtube at 6pm est.