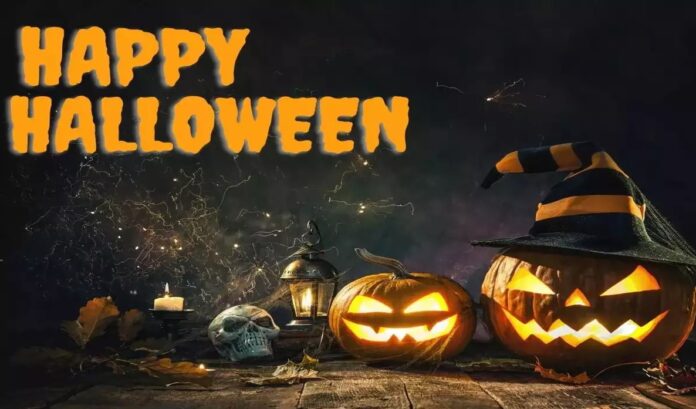 AEW talents celebrated the Halloween holiday in style on Tuesday evening.
The official AEW Twitter (X) feed re-tweeted photos of several AEW stars in their Halloween costumes, as well as with their children in their Halloween costumes on Tuesday night.
Additionally, the feed shared compilations of photos of AEW stars celebrating Halloween in costumes in the past.
Check out all of the photos below.
A hard day of stopping super stuffed teddy bears is to be rewarded! From Baby Capt and Captain… Happy Halloween! pic.twitter.com/6FxYp5zUAg

— Capt. Shawn Dean (@ShawnDean773) October 31, 2023
C'est l'Halloween pic.twitter.com/53v9IfvqlG

— Daddy Magic (@theDaddyMagic) October 31, 2023
Happy #Halloween next year we will have Boo ❤️ pic.twitter.com/id6KRC0Dgh

— Samuel Guevara (@sammyguevara) November 1, 2023
#HappyHalloween from #AEW!
Here's how #AEW stars have celebrated over the years! @alvaro_aew | @HoganKnowsBest3 | #PeterAvalon | @TonyNese pic.twitter.com/jHX0WRbEOp

— All Elite Wrestling (@AEW) November 1, 2023
This Danhausen is a Barbie pic.twitter.com/2IlqIXR8nM

— Danhausen (@DanhausenAD) October 31, 2023
#HappyHalloween from #AEW!
Here's how #AEW stars have celebrated over the years!
@briancagegmsi | @theleemoriarty | @ryrynemnem | @Realwardlow pic.twitter.com/XblHMmwiee

— All Elite Wrestling (@AEW) October 31, 2023
#HappyHalloween from #AEW!
Here's how #AEW stars have celebrated over the years!
@RefAubrey | @silvernumber1 | @Thee_Red_Velvet | @sonjaydutterson pic.twitter.com/JTEo3RcJak

— All Elite Wrestling (@AEW) October 31, 2023