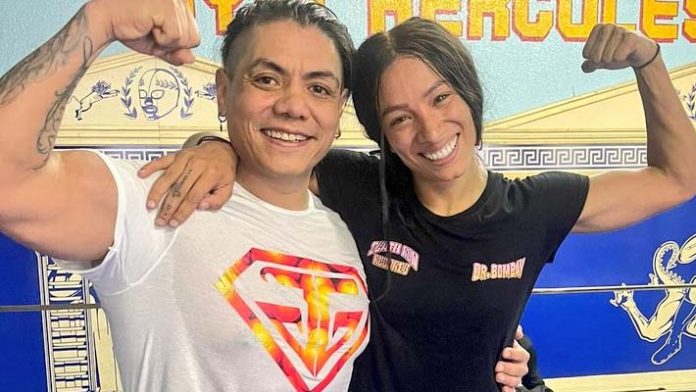 Sasha Banks was recently spotted training in the ring, fueling speculation that she is planning a wrestling comeback.
Former WWE RAW and SmackDown Women's Champion was spotted in Mexico training with Mexican wrestling legend Juventud Guerrera. Samuray Del Sol, formerly known as WWE's Kalisto, was also seen in the video. In Winter Park, Florida, Banks, Samuray, and his wife Abigail run a CBD company.
It was reported last month that there had been stumbling blocks in negotiations for a new agreement.
Banks recently hinted that something big was on the way this monthSasha Banks Training in the Ring Ahead of Possible Wwe Return, and she's been waiting for this moment for the past six months.
WWE reintroduced Banks and Naomi into the signature intro video during the Crown Jewel broadcast this past Saturday, fueling speculation that they're on their way back to WWE. New reports claim the intro video was an error and the wrong opening to the start of the show.
Great Train ! Gym Time ! Juice Power ! 🍊 #Mexico 🇲🇽#TheJuice #TheBoss #TheSamurai@MercedesVarnado @gloat #LuchaLibre #LuchaLibreMexicana #LuchaLibreInternacional pic.twitter.com/NdDnrVRFks

— #ElCEOdeLaLuchaLibre (@JUVENTUDGUERRE2) November 5, 2022
A super star always keeps training!
Admiracion y respeto @MercedesVarnado
A real professional woman ,
Always looking for the best ,never stop dreamming, never surrender
You deserve the best !⭐#HappyWeekend #LuchaLibre #JuventudGuerrera #TheJuice pic.twitter.com/fBouKnRbva

— #ElCEOdeLaLuchaLibre (@JUVENTUDGUERRE2) November 6, 2022