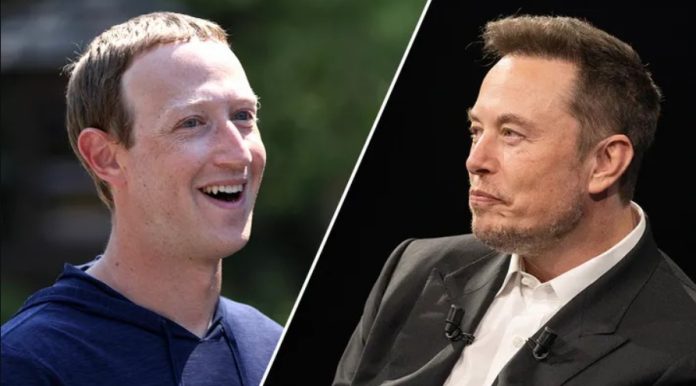 It's uncertain if anyone could have predicted that we'd be sitting here talking about Mark Zuckerberg vs. Elon Musk odds, but here we are. Not only have the two been engaging in a back-and-forth on different social media sites, but sportsbooks have officially started to price up odds for their potential MMA fight.
On Wednesday, Twitter owner Elon Musk responded to a tweet about a potential Twitter competitor being formed by Meta, the company owned by Facebook founder Mark Zuckerberg.
So, who would win in an MMA bout between Mark Zuckerberg and Elon Musk? If the odds are to be trusted, it wouldn't even be much of a fight to begin with.
According to the latest Mark Zuckerberg vs. Elon Musk odds, Zuckerberg comes into the fight as a 1/5 (-500) favorite, implying an 83% chance he beats Musk.
Oddschecker's Head Of Marketing, Sam Eaton said, "Mark Zuckerberg recently won a jiu-jitsu fight so it's no shock that he's favorite for a fight with Elon Musk. However, it's not a sure-fire win, when you compare Elon Musk's odds to other events an upset seems a lot more realistic. For example, Donald Trump is 11/4 (+275) to win the 2024 election and Nate Diaz is 3/1 (+400) to beat Jake Paul in a fight."