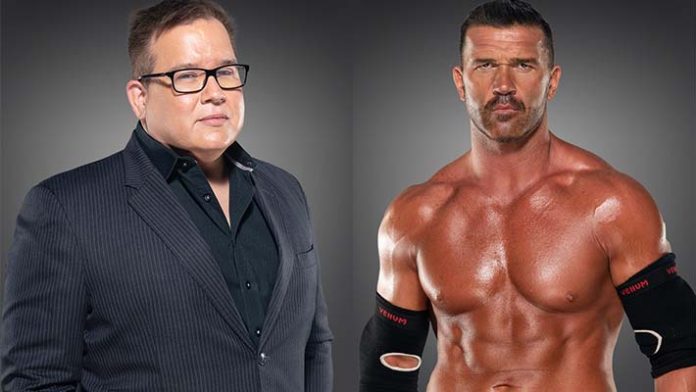 Following the TNA Impact Wrestling live event that took place on October 29, 2023, in Coventry, England, Grando led the whole roster to the ring while his theme music "Like a Prayer" by Madonna played.
The roster entered the ring and began a post-celebration of their UK Tour and the return of the TNA brand with a dance-off that included TNA Impact President Scott D'Amore and TNA Executive Gail Kim. Click here to watch footage of the dance-off and celebration.
After the celebration, Frankie Kazarian grabbed the mic and began a moving speech saying how Impact has by far the best locker room that he has been a part of which is filled with everyone from veterans to newcomers, and "that's why we're TNA." Kazarian also praised TNA Impact Wrestling's Director of TV Production Eric Tompkins and D'Amore. Kazarian then passed the mic to D'Amore who hyped TNA's return, praised and thanked the UK fans for making it possible.
You can watch the complete post-show speech below: