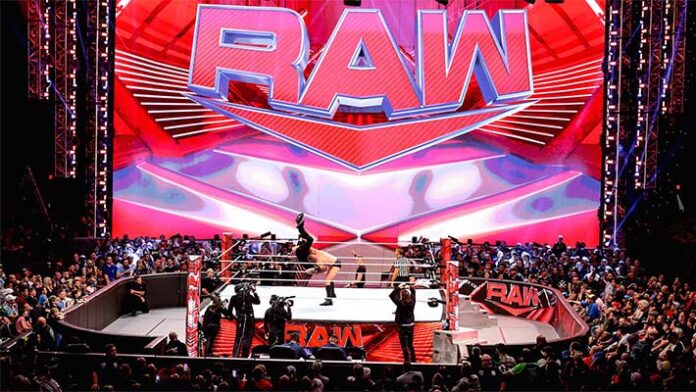 WWE has been firing on all cylinders for the most part since Triple H took over for Vince McMahon in the summer of 2022. Now that the Endeavor deal has been completed to create TKO Group Holdings, they seem to be ready for the next generation of WWE programming to take effect! That said, Monday Night Raw has felt very stagnant as of late, with repetition being the source of many complaints. Save for the additions of Jey Uso and JD McDonagh, the show has largely been highlighted by the feud between The Judgement Day and the trio of Cody Rhodes, Sami Zayn, and Kevin Owens since the summertime, and it has truly run its course. So, what does WWE need to do to refresh Raw's product? More so, do they need a refresher or a simple change of direction? Let's dive in and see
Besides the aforementioned feud between the Judgement Day and others, let's see what else Raw has been offering as of late. Becky Lynch and Dominik Mysterio have journeyed over to NXT and brought back two of that brand's titles to Raw, pulling double duty. In doing so, they have brought eyes to new and future main roster talent in the likes of Dragon Lee and Tiffany Stratton. This has been exceptional for both brands, as it has given two of Raw's top stars some filler agenda items to check for the fall before Wrestlemania season rolls around. It also exposes the titles, the new superstars, and NXT as it is now as a whole to a much wider audience that may not necessarily check it out every Tuesday night. Furthermore, Seth Rollins and Shinsuke Nakamura's storyline over the World Heavyweight Championship, which has seen Ricochet inserted in here and there, has been a really great breath of fresh air for the two pursuant challengers of Seth's title. This Nakamura heel run has already blown his 2018-2020 one out of the water and has re-established the main event credibility he lost in his early years on the main roster. He could genuinely win that title at FastLane, and that is not something that has seemed all too likely for well over 5 years now. Ricochet has also increased his stock and could finally return to the world title scene after having not even sniffed at it since he was massacred by Brock Lesnar in 2020. Lastly, GUNTHER remains Raw's hottest star, as the Intercontinental Champion has a date with Tommaso Ciampa coming up, but also could see Chad Gable return into the fold to try and unseat the greatest Intercontinental Champion of all time! Truly, GUNTHER will continue to be WWE's best pet project, and he soon will see a rapid ascension up the card, of that I'm sure!
Those are some of the good things for Raw, now for some of the criticisms. Before the obvious, let's look at some of the not-so-obvious. Rhea Ripley remains without a genuine threat to her title reign, and after taking our Raquel Rodriguez, it seems she won't have anyone credible until Becky Lynch potentially at Wrestlemania next year. Shayna Baszler and Nia Jax may fill that role in the short term, and speaking of, Nia's WWE return has not been well received by fans. One has to wonder whether WWE will return her to the status she held in her first WWE run. Also, some really talented performers remain underutilized and undeveloped because there doesn't seem to be space on TV for them. Johnny Gargano, Candice LeRae, and Dexter Lumis come to mind. They have so much potential yet remain off TV and out of sight. Hopefully, WWE can return them to TV with some zealousness that allows them to prosper in the ways they should. Now, of course, the elephant in the room, the never-ending feud between the Judgement Day and Cody/Sami/Kevin and now Jey.
Had this begun now and persisted to War Games in November, which seems to be where this is headed, then I would understand it more. But to have already run variations of this for so many months now, it just seems WWE is doing what they do best in the fall months, getting complacent. They go with what works and they seem to not mind running the same concept over and over, hoping it creates results. Truly, I hope they start to move on from this, as it has gone on for far too long. First of all, the tag titles are now in the hands of the Judgement Day, which is nice, but Owens and Zayn lost the rematch, and it's time for some new blood to get some opportunities. Imperium, DIY, the Good Brothers, and Pretty Deadly all come to mind as fresh opponents for Balor and Priest, and they should start exploring these other options. Also, Cody is really a man without a place right now, as he is pretty much in limbo since his feud with Brock Lesnar ended at Summerslam and as he awaits whatever is to come for him title-wise at Wrestlemania 40. Filler is good, but a match with John Cena would do much more for him than this constant rehashing of the same old story. WWE just needs to inject some variety into this story and shake up what all of the players involved are doing. Jey's inclusion is interesting, and his feuding with the Judgement Day is absolutely what I mean when I say freshen things up, but not by dragging the others back into it.
One thing that is extremely interesting to see play out in all of this is where Drew McIntyre's intentions lie. On the precipice of what looks to be a massive and career-renewing heel turn, Drew has not taken well to Jey Uso coming over to Raw and has also had repeated issues with the New Day. Considering that this story seems adjacent and intersecting with the Judgement Day business, I am really excited to see what may happen next. As a heel, Drew could be exactly who Cody Rhodes could feud with before Wrestlemania season. A big-name heel who is another former world champion, the variety is in the mix there. A heel Drew against the face Jey could also sell plenty of tickets considering their history with the Bloodline story from last year and the juxtaposition of their characters now. So many minor things that, if they were to happen, could easily shake up Raw and break the repetition that has bogged down the show for many in recent times. I think WWE is on the verge of it, they just need to go ahead and do it, so as to avoid another 2 months of the same repetition before we finally get a War Games blowoff to this whole ordeal.
With Friday Night Smackdown running on all cylinders with Jimmy Uso, Solo Sikoa, AJ Styles, LA Knight, and John Cena, surprisingly, carrying the main event scene, Raw needs to do its best to keep pace before Smackdown does what it has for the better part of its existence now: be lightyears ahead of what Raw puts forth. It's not impossible, and with Triple H at the helm I have the utmost confidence, I just want to see new players inserted in the right and proper places to keep things as fresh as they can be with Wrestlemania season not too far off in the distance!
What do you think? Share your thoughts, opinions, feedback, and anything else that was raised on Twitter @PWMania and Facebook.com/PWMania.