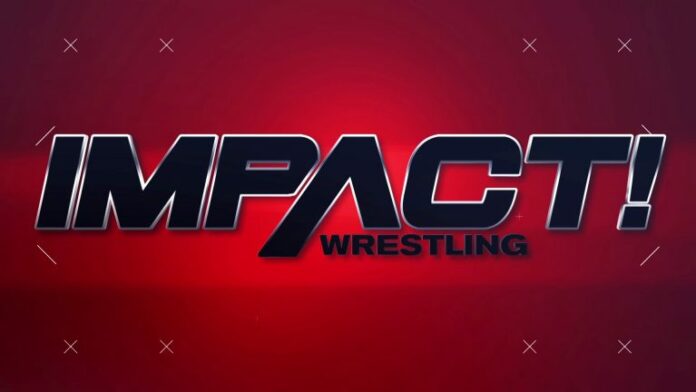 Impact Wrestling Results – July 28, 2022
As Emergence draws near, an all-new IMPACT! on AXS TV is on the air.
Kicking off this weeks Impact with we crown a new #1 Contender to the Impact World Title last week as Alex Shelley defeated Chris Sabin as well as Kushida making his Impact debut by running off Violent By Design after they were stomping on the Motor City Machine Guns.
Opening Match
Eddie Edwards vs Ace Austin
Ace Austin stalled early on by doing a Too Sweet pose with the crowd. Ace got an early rollup with La Magistral. Ace then did his signature laminated card papercut spot. Ace hit Eddie Edwards with a PK from the apron. King distracted Ace at ringside which allowed Eddie to get control. Eddie hit Ace with a chop and tossed Ace back in the ring to work more methodical offense on him. Eddie hit Ace with an Atomic Drop and belly 2 belly for a two count.
Eddie slowed the pace and worked on Ace with methodical strikes. Ace reversed a Backpack Stunner into a victory roll. Ace also reversed a Blue Thunder Bomb. Ace hit Eddie with a knee and dropkick. Eddie came back with an atomic drop. Ace dumped Eddie to ringside. Ace hit Eddie with a Fosbury Flop. Ace hit Eddie with a slingshot leg drop. Eddie used a gamengiri to allow himself to hit Ace with a Backpack Stunner for a two count. Ace reversed a Boston Knee Party with a double face stomp. King got on the apron to distract Ace from hitting Eddie with the Fold.Chris Bey & Kenny King jawed with each other. The referee ejected Bey & King.
Before they left, King clocked Bey with a right hand. Ace nailed King off the apron with a High Kick. Bey hit King with a flip dive. Bey & King brawled to the back. Edwards managed to send Ace into the buckle with a belly 2 belly.
After the break Eddie went for rapid pin attempts on Ace back from the break. Ace rallied back with right hands. Eddie ducked a Disaster Kick and nailed Ace with a lariat. Ace dodged a Boston Knee Party and came back with a Disaster Kick for a two count. Eddie reversed a Fold into a Tiger Driver for at two count. Eddie hit Ace with a Die Hard Driver for the win.
Winner: Eddie Edwards
Tom Hannifan & Matthew Rehwoldt checked in on commentary. They hyped up Emergence on August 12th by running through the advertised card. They also ran through upcoming segments on this week's Impact.
Gia Miller caught up with Heath and asked him about his mission against Honor No More. Heath talked about Honor No More terrorizing Impact and forcing Rhino to be out for months due to surgery. Heath said he's going to give each and every Honor No More member a wake up call. Heath also called himself The Red Head Rebel.
A vintage styled commercial aired to hype up Ric Flair's Last Match.
Unseen footage from last week's Impact was shown where Josh Alexander was about to help the Motor City Machine Guns, but he randomly walked into Mahabali Shera in the hallway and brawled with him.
Gia Miller interviewed Impact World Champion Josh Alexander about facing Shera later on tonight. Alex Shelley cut off Josh Alexander's interview where he told Alexander that he hopes that Josh Alexander plows through Shera unscathed because he wants to face the best Alexander for the Impact World Title.
Tag Team Match
Laredo Kid & Trey Miguel vs Johnny Swinger & Zicky Dice
Trey Miguel hit Zicky Dice with a reverse Feint Kick and swarmed him with kicks. Dice & Johnny Swinger retreated to ringside and stalled. Dice & Swinger put on S&M masks.Kid & Miguel traded quick tags to double team Dice. Miguel hit Dice with a suicide dive. Dice managed to surprise Miguel with a lariat off a Swinger distraction.
Dice & Swinger actually ended up being able to trade quick tags to dominate Miguel. Miguel managed to hit Dice with a handspring kick. Kid hit Dice with a kick and neckbreaker combination. Dice and Swinger's double team backfired when Swinger gave Dice's knee a diving right hand. Trey hit Dice with a diving Meteora. Laredo Kid hit Dice with a Frog Splash for the win.
Winners: Laredo Kid & Trey Miguel
They showed more footage from Before The Impact. Before Vincent got hit with the Wake Up Call, Heath's music distracted him which caused him to lose to Bhupinder Gujjar.
Bhupinder Gujjar walked to Brian Myers to continue to demand a Digital Media Title shot. Myers claimed that someone else jumped ahead of the line ahead of Gujjar. Crazzy Steve and Black Taurus showed up and claimed that Black Taurus is number one contender. Myers said that Taurus stepped up to the plate, but was not officially a contender because Scott D'Amore needs to make title matches. D'Amore walked pass them and said the Myers vs Taurus for the Digital Media Title was now official for next week. Steve said that Decay will see Myers next week. Myers nervously told Bhupinder that a real champion never says no to a challenge
Tasha Steelz & Savannah Evans joined Hannifan & Rehwoldt on commentary. Hannifan noted that the next match was going to feature solely local Ohio Valley Wrestling wrestlers. Hannifan said that Impact has an open door policy and noted that the wrestlers in the upcoming match had won a tournament which allowed them to be featured in a match on Impact
Tiffany Nieves vs Jada Stone
Tiffany Nieves dominated early on with a body slam and two count. Stone hit Nieves with kicks after doing a matrix dodge. Stone crashed and burned off a split leg moonsault and cannonball. Nieves hit Stone with a DDT for the win.
Winner: Tiffany Nieves
After the match Killer Kelly made her Impact official debut.Tasha Steelz asked who dis b*tch?. Kelly got in the face of Tiffany, who tried to jaw with her. Tiffany shoved Kelly. Kelly came back with a smile and pump kick. Kelly put Tiffany in a Half Nelson hold. Kelly dumped Tiffany to ringside and then hit Stone with a Shotgun Dropkick. Kelly hit Stone with an Implant Buster.
Tom Hannifan hyped up Kushida making his Impact in ring debut for later in the show.
Eric Young was chatting with Deaner at a stairwell. Joe Doering was also there, but he doesn't talk. Young ordered Deaner to handle one thing at a time by taking care of the Motor City Machine Guns before taking care of Kushida…
An Alex Shelley video package aired where Chris Sabin, Scott D'Amore, Kushida, Trey Miguel, Sami Callihan, Jimmy Jacobs, X Division Champion Mike Bailey & Johnny Gargano talked about how influential Alex Shelley was to pro wrestling and the careers of many wrestlers.
Non Title Match
Impact World Champion Josh Alexander vs Shera
Josh Alexander reversed a body slam into an abdominal stretch. Shera came back with a boulder toss. Alexander hit Shera with a front kick and used three lariats to dump Shera to ringside. Shera came back with a few strikes and dumped Alexander back in the ring. Alexander pummeled Shera with strikes and hit Shera with his signature crossbody to the back.Raj tried to shove Alexander into the steps, but then backed down when Alexander saw it coming. Shera tried to rally back with punches but Alexander simply put Shera in a grapevined Ankle Lock for the win.
Winner By Submission: Impact World Champion Josh Alexander
Gia Miller interviewed Moose and reiterated the question from previous weeks as to what was Moose's association with Steve Maclin. Gia asked several times and Moose denied any association. Moose said he's actually pissed off at Maclin for interfering in his match with Sami Callihan. After denying association again, Moose walked off.
Honor No More were backstage griping about not getting title shots. Eddie led them to get what we want and demand title shots from Scott D'Amore. They walked into Scott D'Amore who looked annoyed. Taven said they deserve a Impact World Tag Team Titles shot because they pinned Doc Gallows. As expected, Taven told Scott Don't be a Melvin. They heard Mike Bennett in the distance crying for help and ended up leaving Scott to go check on him. Eddie stayed behind and asked Scott where's Bennett?.Scott condescendingly told Eddie to be a leader and good luck with that. Eddie allowed Scott to walk away by just yelling at him as Scott casually walked away.
VXT were looking at phone photos backstage talking about hosting a party next week. Jessicka showed up and talked about being the life of the party. Taya Valkyrie & Rosemary tried to reign Jessicka in. Rosemary continued to be annoyed with Jessicka while Taya liked Jessicka's new ditzy personality.
Raj Singh was still in the ring for some reason while Shera was still selling his loss on the ground. Raj said he's not leaving until there's justice for Shera. The lights went off and on, which lead to Teleporting hacker Sami Callihan appearing in the ring to give Raj a Piledriver. Sami took a mic and said that Moose and Maclin have a date with the Death Machine. Sami ended his promo with his Thumbs up, thumbs down catchphrase.
This week's Ric Flair Flashback moment of the week was the famous Ric Flair & Jay Lethal promo exchange where Jay Lethal did his pretty good Ric Flair impersonation which annoyed Ric.
Gia Miller interviewed Mia Yim about her returning to Impact to become a multi-time Knockouts Champion. She said she came to Impact to wrestle the best in the world. She said that Jordynne is a great Champion but at Emergence she'll find out why they call Mia Yim The HBIC & new Knockouts Champion. Gia Miller asked Mia how having her first loss since returning to Impact last week might affect her heading into her Knockouts Title match. She was cut off due to the feed being interrupted. The show immediately cut to Hannifan & Rehwoldt, who were also interrupted.
The show then cut to a camera that was following Scott D'Amore, who discovered that Honor No More were attacking the production truck.
Scott D'Amore yelled at Honor No More and said that they went too far and that the network is going to want somebody's head for killing the TV signal. Bennett said Scott always blames them and that he didn't want them in Impact since Day 1. D'Amore went back into his cocky tone and said that he's booking Honor No More vs Bullet Club in a 10 man tag match.D'Amore said he could relate with Honor No More because matchmaker Jim Cornette didn't want Team Canada in TNA back in the day. D'Amore said if Honor No More wins, they get their title shot and if they lose they are disbanded. Honor No More backed down to Scott D'Amore.
Tom Hannifan & Matthew Rehwoldt checked in from the commentary table where they ran through the advertised Emergence lineup so far. They advertised the following segments for next week: Knockouts Tag Team Champion Rosemary vs Deonna Purrazzo, Brian Myers (c) vs Black Taurus for the Digital Media Title, Giselle Shaw vs Masha Slammovich & PCO vs Impact World Tag Team Champion Doc Gallows in a Darby City Street Fight.
Rehwoldt hyped up Sanada vs IWGP World Heavyweight Champion Jay White from B Block & Kazuchika Okada vs Jeff Cobb from A Block from Day 1 of this years G1 Climax on the NJPW AXS show.
Rehwoldt hyped up Jordynne Grace (c) vs Deonna Purrazzo vs Rachael Ellering for the Knockouts Title, American Wolves vs Motor City Machine Guns, Fenix vs Black Taurus vs Bandido vs Laredo Kid, Josh Alexander (c) vs Jacob Fatu for the Impact World Title and Andrade El Idolo & Ric Flair vs. Jay Lethal & Jeff Jarrett for the Ric Flair Last Match show.
Main Event
Rich Swann vs Kushida
Rich Swann & Kushida started the match with a code of honor handshake. Both men started the match with a test of strength exchange which led to a few stalemates. Kushida dragged Swann down with a side headlock.
Both men ended at another stalemate after blocking each other's strikes. Swann managed to get his first shot in with a hip toss. Kushida came right back with palm strikes. Kushida posed after doing a handstand to taunt Swann heading into break.
After the break Kushida used his legs to hyperextend Swann's shoulders. Swann came right back with a dropkick. Swann fended off Kushida with forward moving strikes. Swann sent Kushida to ringside with a baseball slide. Swann tried to chop Kushida, but Kushida ducked, causing Swann to hurt his hand on the ringpost. Swann cornered Kushida with ten punches in the corner. Swann hit Kushida with a variation of Kushida's haymaker.
Kushida got a breather after both men took each other out with a flying crossbody. Kushida hit Swann with a crossbody, Pele Kick, and Palm Strike. Kushida put Swann in a Juji Gatame. Swann tried to break it with a pin, but Kushida went back into the Gatame. Swann got a foot on the bottom rope for the break. Swann and Kushida ended at a stalemate after chopping each other down with strikes. Swann hit Kushida with a hook kick combo and neckbreaker.
Swann hit Kushida with a running mule kick for a two count. Swann crash and burned when Kushida avoided a Phoenix Splash. Kushida hit Swann with his signature hip toss and dropkick combo. Swann reversed a Hoverboard Lock into a Saito Suplex. Swann caught Kushida in the corner with a leaping Frankensteiner. Kushida staggered Swann on the top rope with his signature handstand boots. Kushida hit Swann with a Top Rope Spanish Fly right into a Hoverboard Lock Swann had no choice but to tap out.
Winner By Submission: Kushida
After the match, KUSHIDA celebrates his victory as IMPACT! goes off the air.