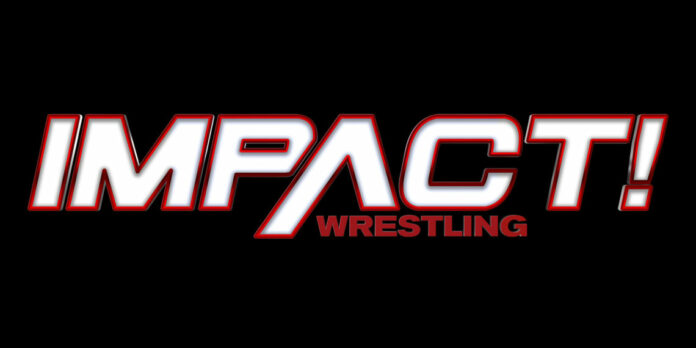 Impact Wrestling Review – June 1, 2023
Kicking off this week's Impact with Bully Ray comes out to open the show & he ask everyone if they knew who he was. He says he has put everyone through a table. He says if they really p*ss him off, he lights the table on fire. He says Scott D'Amore p*ss him off and he burned D'Amore to a crisp. He said he will go to Against All Odds and become the #1 Contender to the Impact World Title.
Impact World Champion Steve Maclin comes out & he says the only reason he was able to do what he did was because Maclin allowed it to happen. Bully cuts him off and takes exception to it before taking it back and saying Maclin is the World Champion and he is right. Maclin says what if they teamed together. Maclin says he will be happy to face Bully for the Impact World Title.
Motor City Machine Guns come out. Shelley says Bully Ray isn't the #1 Contender to the World Title, he is. He said Bully Ray isn't walking away from Against All Odds as #1 Contender, he is. Bully Ray says normally he would bury him on the mic but he won't, because he is one of the most honest people in the business. He says Shelley isn't mentioned in the same breath as the greats but he should be. Bully says Team 3D & Motor City Machine Guns tore the house down. Bully Ray says Shelley isn't just happy being someone who couldn't win the big one. Bully Ray says that eats at Shelley that a guy like him couldn't win the World Title. Sabin says this sounds familiar, as Bully said the same thing to him 10 years ago, and Sabin beat Bully for the World Title. Bully said a month later, Bully beat him to win it back. Maclin asks Shelley what makes Shelley think he can beat Maclin. Bully asks Shelley if he really thinks he can beat Maclin. Shelley says yup. Maclin said Shelley drop the ball against Josh Alexander, what makes him think he can beat Maclin. Shelley says Maclin is no Josh, and if Alexander was still around, Maclin wouldn't get to touch the Impact World Title. He asks why Bully is laughing, because Alexander beat him too. Sabin challenges them both to a Tag Team match. Bully says they'll do it but not tonight.
Subculture come out & Mark Andrews says if the Motor City Machine Guns are throwing out challenges and they are not accepting it, Subculture would like to accept it. Shelley agrees and tells Maclin & Bully to keep an eye on it.
Backstage Jimmy Jacobs interviews Nick Aldis. Aldis says the one time he feels dangerous is when he has momentum behind him and after Under Siege, he feels he has momentum. He gives credit to Kenny King for getting him to up his game. Jimmy Jacobs brings up the 8 4 1 match at Against All Odds. Aldis said he would need teamwork. Aldis says he doesn't make guarantees but he will win the 8-4-1 match, he will become the #1 Contender and will become the Impact World Champion.
Eddie Edwards vs. Yuya Uemura
Match starts off with a lock up then Yuya Uemura takes him down with armdrags and gets arm control. Eddie Edwards gets him in the corner and chops but Uemura reverses it and chops Edwards in the corner. Edwards regains control and whips Uemura into the corner but Uemura reverses it and armdrags Edwards and throws Edwards outside the ring and hits a crossbody as we go to commercial break.
After the break and Eddie has Uemura in a chinlock but Uemura tries to fight out of it but Edwards floors him with an elbow and gets a two count. Uemura brings Edwards down with a forearm and hits a back suplex for a two count. Uemura goes to the top rope but Alisha Edwards distracts him and Edwards cuts him off and hits a superplex. Uemura hits a dropkick and goes to the top rope again and goes for a crossbody but Edwards hits him with a knee on his way down then hits a Tiger Driver for a near fall. Edwards hits Boston Knee Party for the win.
Winner: Eddie Edwards
After the match Eddie Edwards offers Uemura a handshake but pulls out when Uemura goes for the handshake.
Frankie Kazarian comes out and says he finds it funny that Edwards looks at himself as a locker room leader and wants respect but does not give it to a hungry, young guy like Uemura who took him to the limit then Kazarian knocks Edwards down.
Tag Team Match
oVe (Sami Callihan & Jake Crist) vs. Decay (Black Taurus & Crazzy Steve)
Crazzy Steve bites Jake Crist in the head before hesuperkicks him then oVe double team on Steve but Black Taurus double clotheslines them. Taurus throws Steve onto oVe on the outside then oVe place on top of Taurus and Crist hits a cutter on Steve from on top of Sami's shoulders to get the victory.
Winners: oVe
After the match, he Design come out to take out oVe but Rich Swann comes out with a chair and The Design leave the ring.
oVe meet Rich Swann backstage and Swann says he will be in the 8 4 1 match so Callihan will have to find someone else.
Savannah Evans vs. Trinity
Match starts off with a lock up then Savnnah Evans backs Trinity to the corner then Trinity tries a waist lock but gets tossed aside. Trinity runs at her with a headlock to try and take her down but Evans throws her into the corner. Trinity with a forearm shot and then kicks her a few times. Trin ducks a clothesline but then runs into a pop up powerbomb.
Evans pins while standing and then tries holding her against the ropes then Evans runs Trinity into the turnbuckle and then tosses her by her hair before Trinity comes back by driving Evans face first into the mat before getting a 2 ount then locks in Starstruck for the submission win.
Winner By Submission: Trinity
After the match Trinity calls out Knockouts Champion Deonna Purrazzo. Purrazzo comes out and says she is still the Knockouts  Champion and the Virtuosa. Deonna says when she is the Knockouts  Champion, everyone has something to ask her then Trinity suggests they face each other at Slammiversary. Purrazzo says let's dance.
Gisele Shaw & Savannah Evans attack Purrazzo and Trinity. Jordynne Grace comes out but they team up on her & Shaw hits DeNuma Thrice on her.
Jody Threat vs. Dani Luna
Jody Threat goes for a basement dropkick outside the ring but Dani Luna gets out of the way and kicks her for a two count. Luna hits the 3 Amigos for a two count. Luna goes for a German suplex but Threat fights out if it. Threat whips Luna into the ropes and hits a back elbow.
Threat clotheslines Luna to the outside of the ring and hits a senton off the apron. Threat goes to the top rope and hits a cannonball then Threat drops Luna to the 2nd rope and hits the double knee and goes for a German suplex but Luna fights out of it.
Threat hits a Michinoku Driver for a two count. Luna hits a lariat follow by a powerbomb for a 2 count. Luna hits another lariat for two count before Threat hits a German auplex then hits F Bomb for the win.
Winner: Jody Threat
Backstage Digital Media Champion Joe Hendry is with Santino Marella and they talk about Dirty Dango. Hendry says Marella should get revenge. Marella is about to book a match but Kenny King & Sheldon Jean show up and King says Sheldon broke Hendry's nose. Marella books Sheldon Jean vs Joe Hendry for next week & Dirty Dango vs Joe Hendry for Against All Odds.
A vignette for Killer Kelly & she tells Masha Slamovich to let her wrap her chain around her neck.
Matt Rehwoldt & Tom Hannifan run down the card for Against All Odds.
Tag Team Match
Motor City Machine Guns (Chris Sabin & Alex Shelley) vs. Subculture (Mark Andrews & Flash Morgan Webster)
Flash Morgan Webster clotheslines Chria Sabin then Motor City Machine Guns double team on Webster but Webster takes them both out with a springboard moonsault. Webster runs across the apron apron hits a hurrancanrana on Alex Shelley outside the ring. Webster hits a crossbody off the top rope on Sabin for a two count then he goes for a Tiger Driver but Sabin flips him over and Mark Andrews tags himself in and they hit a Falcon Arrow on Sabin for a two count.
Shelley comes in and they hit a neckbreaker on Andrews followed by a Magic Killer then goes for the cover but Webster breaks up the pin. Shelley throws Webster outside. Shelley whips Andrews into the corner and they hit a Doomsday Dropkick on Andrews but he pops right up but Shelley hits a double clothesline to them. Andrews hits the Stundog Millionaire.
Webster gets the tag and goes for the 630 Splash but Sabin hits a cutter.  Andrews hits forearms on MCMG but they hit the basement dropkick on Andrew before they connect with Dirt Bomb for the win.
Winners: Motor City Machine Guns (Recommend)
Against All Odds Card So Far (June 9th)
Impact World Title Match
Steve Maclin (c) vs. Alex Shelley
Impact World Title #1 Contenders 8 4 1 Match
Bully Ray, Jonathan Gresham, Heath & Nick Aldis vs. Moose, Mike Bailey, PCO & Rich Swann (Starts as a 8 Man Tag winning team meets in a 4 Way)
Fatal 4 Way 8 4 1 Match Part 2
Bully Ray vs. Jonathan Gresham vs. Heath vs. Nick Aldis or Moose vs. Mike Bailey vs. PCO vs. Rich Swann
X Division Title Match
Trey Miguel (c) vs. Chris Sabin
Dog Collar Match
Masha Slamovich vs. Killer Kelly
Impact World Tag Team Title Match
ABC (Ace Austin & Chris Bey) (c) vs. The Good Hands (Jason Hotch & John Skyler)
Digital Media Title Match
Joe Hendry (c) vs. Dirty Dango
Tag Team Match
Knockouts Champion Deonna Purrazzo & Trinity vs. Gisele Shaw & Savannah Evans
Eddie Edwards vs. Frankie Kazarian