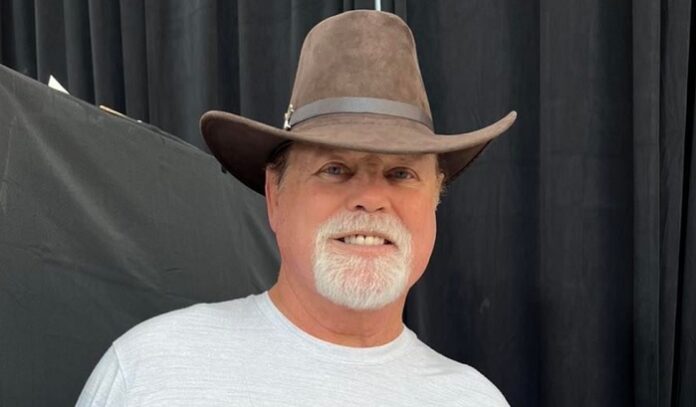 Jerry Lawler is out and about once again.
After suffering a stroke several months ago, the WWE Hall of Fame legend appeared at the Memphis Comic Expo in his hometown of Memphis, Tennessee.
The appearance marked one of the first public appearances for "The King" since he popped up in a surprise cameo during a commercial break on the August 28, 2023 episode of WWE Monday Night Raw. The clip was later shared via WWE's various social media channels.
The Memphis Comic Expo shared the following photo of Jerry "The King" Lawler at the event on Saturday via their official Instagram page.