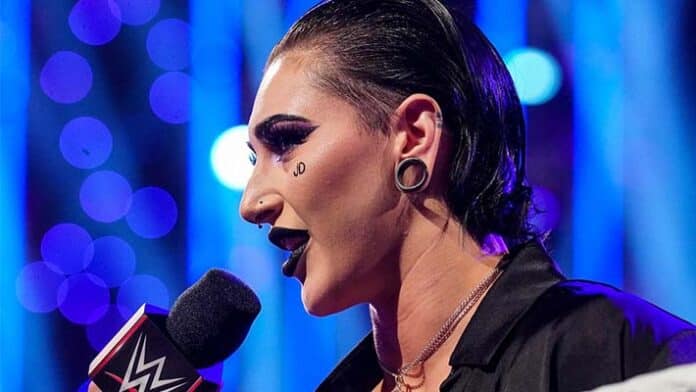 Rhea Ripley likes the idea of intergender wrestling in WWE.
The Judgment Day member spoke about the topic during a recent FOX 61 interview.
"I'm not too sure," Ripley said of whether or not WWE should have more women wrestling men featured on the show. "For me, I would like to see it, just for the pure fact that I also love beating up the men. I love showing them exactly who I am and proving my dominance."
Ripley continued, "It's a different kind of excitement for me because you get to see the fear in their eyes when they realize that they've taken you lightly, that they didn't take you as a threat, to begin with. I hope so, for me, but I'm not too entirely sure what the future holds."
Check out the complete interview via the YouTube player embedded below. H/T to Fightful.com for transcribing the above quotes.