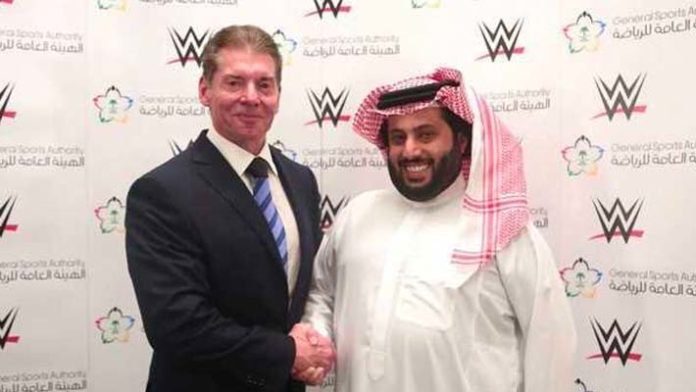 And do we really think he is going to sell it to a foreign entity? (Click here for reports on WWE being sold to Saudi Arabia's public investment fund)

Exactly what I wrote about three days ago is coming to fruition. (Click here to read previous column)

Vince McMahon is taking his company private. This is step one in his "strategic alternatives". The only way to sell to an investment fund, like the one we will discuss in just a moment, is to first make the company private. Now, its a true free-for-all. Buckle up kids, it's about to get SPICY.

Once the company is private, he will be able to start the sale of the WWE. As of a few hours ago, Saudi Arabia's Public investment Fund has been rumored to have purchased the WWE.

My take: these are just rumors, and such a sale would not be imminent before discussing it with the major networks vying for WWE's renewal of media rights and licensing.
But, if they were true – here is what I think happens. This particular fund will have no say in creative, but will include some of their own directives to the TV producers, and of course to Triple H. But Vince McMahon, and I am CERTAIN of this, WILL return to creative, but there will be a peaceful, modern-day Vince McMahon co-led creative era …co-led with his son-in-law. This is what this company always needed. A balanced blend of old and new, to reach the golden standard of wrestling and sports entertainment.
ALSO READ: Why Stephanie McMahon's WWE Departure Should Shock Absolutely No One
What do you think? Share your thoughts, opinions, feedback, and anything else that was raised on Twitter @PWMania and Facebook.com/PWMania.