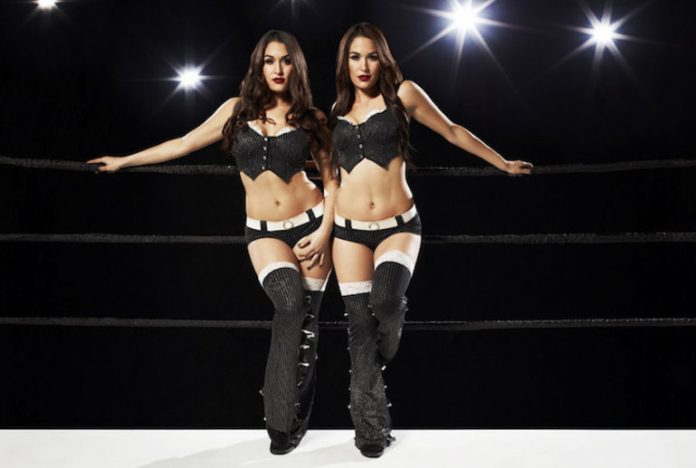 The following was sent to us:
Total Bella Aftershow Hosts  TK Trinidad, Evan T Mack and Anissa Barr Break All Things Bellas
PRESS RELEASE- Los Angeles
JJ AND LOREN TALK ABOUT THEIR CURRENT RELATIONSHIP: Yeah, you know in a relationship you are going to have your ups and downs you are always going to be working on your relationships and I think that's the most important thing. We are always going to working on it, we are two different people. We are definitely a stronger couple. We have the tools to remain strong.
JJ'S FEELING ON PEOPLE THINKING NIKKI AND JOHN'S BREAK UP WAS FOR THE SHOW: Honestly, my sister asked us not to say anything. Even though we do put our lives out there in the public, my sister is a very private person. And she loves John and what they are going through they want it between them. Even with how public John is, John is super private. The one thing I can tell you for a fact is that it wasn't for the ratings or for the show at all. It actually threw the show for a loop.
Loren: Because we were planning to film certain things and all of sudden, ok we are not filming.
JJ THINKS JOHN IS READY FOR KIDS: I definitely think he is ready for kids. When I met Loren .. things changed.  I'm not the same person I was before Loren. We change as a person, especially for the person you love. There was one thing for him. John loves Vivienne and he loves Birdie. He has a blast with them and even my cousin's kids he has blast with. I think it (being around kids) definitely changed for him. Once you have a kid, it's a totally different love you will ever experience. And I think his eyes got open to that and he wants that.
JJ TALKS ABOUT WHETHER DANIEL BRYAN WILL GET INTO THE UFC: Daniel wouldn't fight in UFC, it's not in his blood. He is a technical guy. Bryan is not the ground and pound, want to beat someone up guy… that mentality that you probably need to have for UFC.  He is a technical guy and probably one of the best wrestlers of all time technically, and that's what he really enjoys. He never will get into it. I know that for a fact. He loves UFC by the way. He loves watching it.
Get it all on this week's brand new episode of AfterBuzz TV's Total Bellas Aftershow!