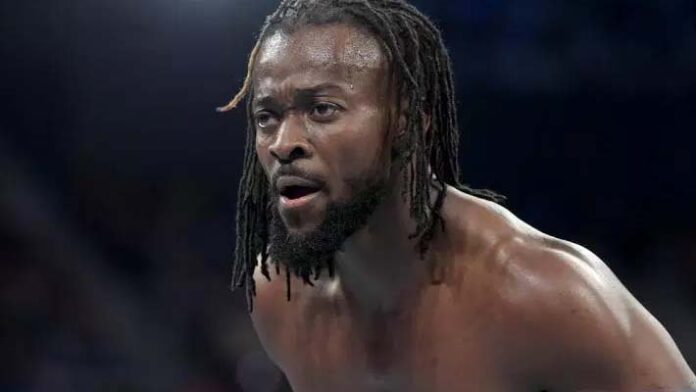 Kofi Kingston thinks highly of one particular NXT tag-team.
The New Day member and one-half of the NXT Tag-Team Champions recently spoke with the Under The Ring podcast for an interview promoting the WWE Royal Rumble 2023 pay-per-view this weekend, and during the show, the WWE veteran offered high-praise for NXT tag-team duo Pretty Deadly.
Featured below are some of the highlights from the interview.
On how Pretty Deadly truly understands how to connect with the crowd: "To be able to go there every week and just watch and observe and give little nuggets of advice, especially with Pretty Deadly. I feel like they're so incredibly special with the way they're able to connect with the crowd, even if it's a way that the crowd is repulsed by them [laughs]. You know? It's not an easy thing to do. It's very difficult to go out there and get people emotionally invested in what you do and they got it man."
On how he thinks the group will be a big hit on the WWE main roster: "They got it. Hopefully, when the time is right, they come up to the main roster and the WWE universe is going to be pleasantly surprised…the people that are not familiar with their work are going to be very impressed, for sure."
Check out the complete Kofi Kingston interview at Spotify.com. H/T to Fightful.com for transcribing the above quotes.