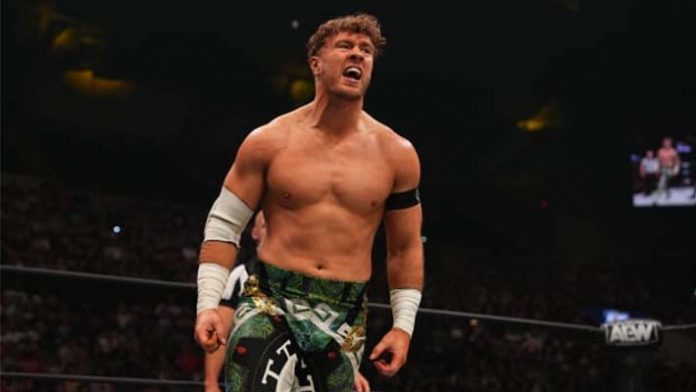 IMPACT star "Speedball" Mike Bailey recently appeared on Sunday Night's Main Event, where he talked about a number of topics including his upcoming match against "The Aerial Assassin" Will Ospreay at their Bound For Glory Event and how he considers the match the biggest of his career at this point.
Bailey said, "That is the story there. Will Ospreay and I, when you think of real workhorses in the world of professional wrestling, when you think of the two people that travel the most, that are able to put on consistently awesome and action-packed matches, it's myself and Will Ospreay. I'm sure there are other names you can throw into the mix and there are a couple people doing awesome things in their own right, but in terms of pure quality in-ring work, there is no one like Will Ospreay and I. This is going to be our fifth singles match. It's been a long story between both of us and a big climb. The pressure is on. Every time I wrestle Will, it feels like this epic clash that expectations, in theory, couldn't be met. However, this is just what he and I do. The expectations are there because we set them there and it's something we both do in a very calculated way. It's the biggest match of my career at this point, but also, so is every match."
Bailey also talked about if he has anything left to say to Ospreay prior to their upcoming matchup.
"No, I don't. Honestly, everything has been said. I feel like we've known each other long enough, and we have a mutual understanding. I'm sure he will, because he's a little more of a sensitive fellow than I am, and I'm sure he'll have some thoughts and he'll find something to get offended about in the lead up to this and why he feels he shouldn't be having this match or should be having a bigger match or whatever Will thinks. We've known each other long enough and I feel like no matter what is said in the lead up to this, there are things we both know and we'll be in the ring, look each other in the eyes, and he won't say it, but I will, we'll know that this is two of the best wrestlers in the world, if not the two best wrestlers in the world about to have one of the greatest matches of all time. That is the understanding, whether he acknowledges it or not, whether he says it or not, I know he thinks it and that's all there is to it."
(H/T to Fightful for transcribing the above quotes)