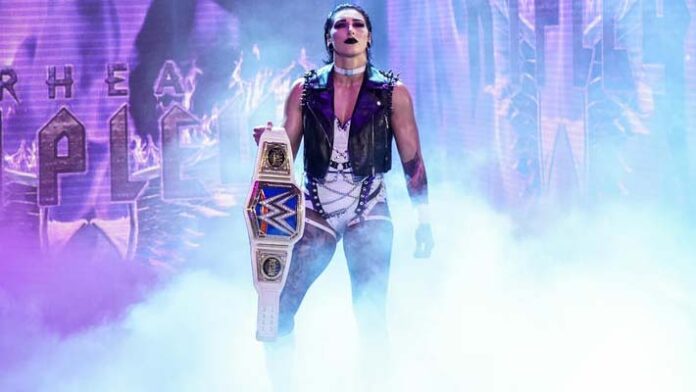 Dominik Mysterio stated on WWE RAW this week that Rhea Ripley is injured, which is why she was not with him. As a result, many fans questioned her whereabouts on social media.
Ripley was not on RAW because she was selling Nia Jax's attack from last week. She was spotted with Buddy Matthews at a Carlton FC game in Australia over the weekend.
Insider kermit125 on Reddit also confirmed that it's just a storyline injury and that she'll be back on TV in a couple of weeks. When she returns, they will most likely set up the Ripley vs. Jax match.
Ripley was also absent from the live events, implying that this was planned time off for her, which wrestlers are increasingly receiving.