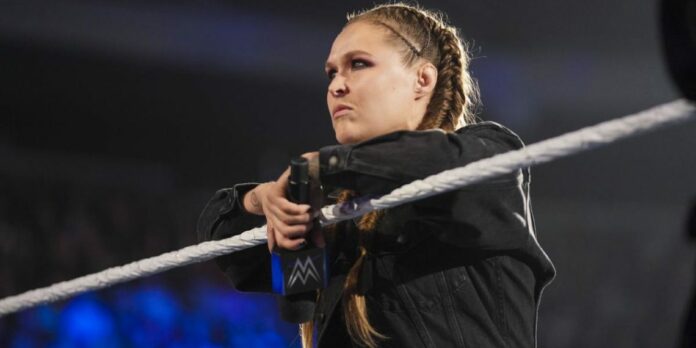 According to a new report, Ronda Rousey is ready to return to the UFC Octagon.
According to the Daily Mail, Rousey's confidant told them that she is "looking to wind down her time and commitments with WWE" and is now focusing on returning to MMA. According to their source, Rousey wants to "compete at UFC 300 when that presents itself sometime next year."
Rousey is reportedly at a crossroads in her life and career, contemplating what she wants to do next in television and film. Rousey is said to be very interested in Hollywood.
The source also stated that Rousey would like to have another child and that while she wants to accomplish a lot with her career, "don't be caught off guard that she is having another kid because that is something she feels is one of the most important things to happen for her again."
Rousey was defeated by Shayna Baszler earlier this month at SummerSlam in Detroit. According to Dave Meltzer, Rousey had a "hard out" with WWE. The company has not confirmed whether or not Rousey is still under contract, but she has not been mentioned on television since the match with Baszler.
For what it's worth, Dana White told Sports Illustrated last week that he didn't think Rousey would ever return to MMA. "There's no shot. She's accomplished everything she set out to do. Her dream was to win a UFC championship, then win a WWE championship, and she's done it," says White. "Now she's starting a family. Ronda has made so much money, and she's still making a lot of money in sponsorships."
Obviously, plans can change if Rousey calls the UFC.