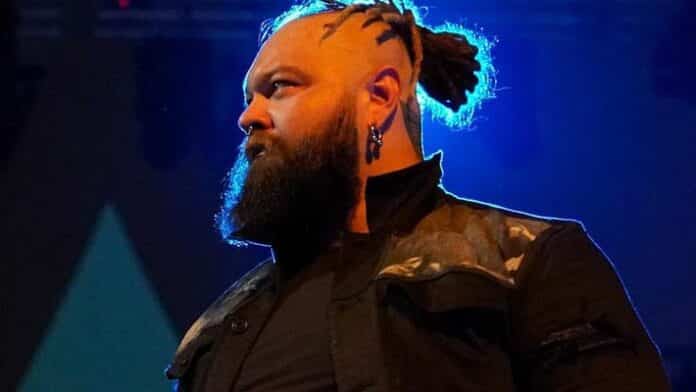 Now and again in the wrestling industry, there comes a wrestler and character larger than life. Someone whose presence is so captivating that we get drawn to with utter amazement. We have seen a select few come before. However, when it comes to creativity and storytelling, there has never been someone like Bray Wyatt.
As a third-generation wrestler, wrestling was in his genes and blood. From the moment he entered NXT, formerly FCW, there was an aura about him. Someone you'd look forward to seeing and want to see again. He took the WWE and its main roster by storm, along with his two brothers, the late Luke Harper, and Erick Rowan, as part of the Wyatt Family. Braun Strowman would later join the faction, which jumpstarted his career.
As years went by and time went on, Bray's character continued to evolve; his characters continued to get darker, and so too did the aura surrounding him. Fans always craved more and more from him, and Wyatt always delivered.
Bray Wyatt left the WWE in 2021; however, as his fans craved for him again, he too desired to return to them. His return happened at WWE Extreme Rules in 2022. That following Friday night, Bray Wyatt returned to address the WWE universe that he was back in one of the most significant moments in SmackDown history. At that moment, we got to see the real genius behind Bray Wyatt and the Fiend, we got to meet Windham Rotunda. In a touching moment with his fans, we noticed that the love and respect between a fan and a wrestler goes both ways! That night, we were also introduced to another of Windham's genius characters, Uncle Howdy.
Once returning, Wyatt was again the top merchandise seller, surpassing the Bloodline in WWE for that year—a true testament to what he meant to fans worldwide.
Sadly, he had to step away in February this year for an undisclosed illness that we now know was COVID. There was positive progression in his recovery, and talks about returning soon. Unfortunately, he passed away this past Thursday.
To lose someone as genuine and great as Windham Rotunda hurts the wrestling world and all his fans terribly. And while being cheated out of many more years of the genius and aura that is Bray Wyatt, we have to be thankful for the amount he has contributed and what he meant to the wrestling industry in the short time he was here. For that, I want to say thank you Windham Rotunda. You and your character Bray Wyatt's legacy will live on forever!
What do you think? Share your thoughts, opinions, feedback, and anything else that was raised on Twitter @PWMania and Facebook.com/PWMania.