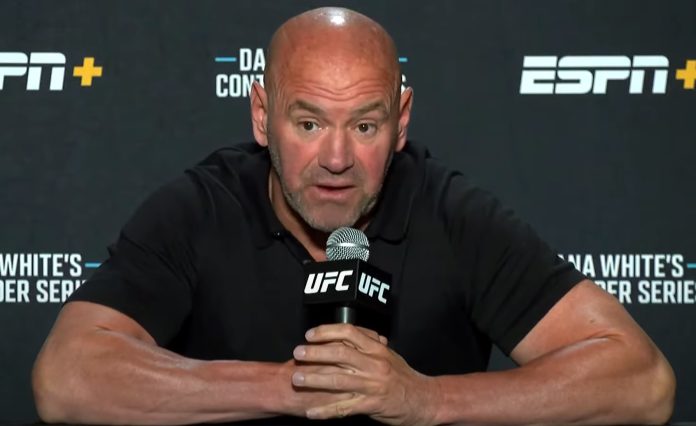 After the merger of WWE and UFC to form TKO was completed on Tuesday when Endeavor officially acquired WWE, Dana White weighed in on the UFC and WWE crossover. The UFC and WWE will operate independently.
In an interview with ESPN, UFC senior executive vice president and chief operating officer Lawrence Epstein stated that the company's goal is for "every UFC fan to be a WWE fan and every WWE fan to be a UFC fan."
In the same article, Epstein stated that the UFC and WWE holding major events on the same weekend in the same city could be a package deal.
During his DWCS press conference on Tuesday night, White was asked about Esptein's comments about the two fanbases.
White said, "Lawrence, I love you, one of the dumbest statements of all time. I don't know why he said that. I don't even know what to say to that. No. There is no…there is some crossover. Some people like WWE, some people like UFC, some people like both. I don't think there is ever going to be a day where we turn every UFC fan to a WWE fan or every WWE. What's beautiful about the synergy between these two fanbases is they are very completely opposite. There is very little crossover. And again, maybe he was misquoted. I hope that was the case because I could not disagree with him more."
You can check out his comments below:
Dana White: Lawrence, I love you, one of the dumbest statements of all time.#UFC pic.twitter.com/iPqDssnmH5

— Jed I. Goodman © (@jedigoodman) September 13, 2023