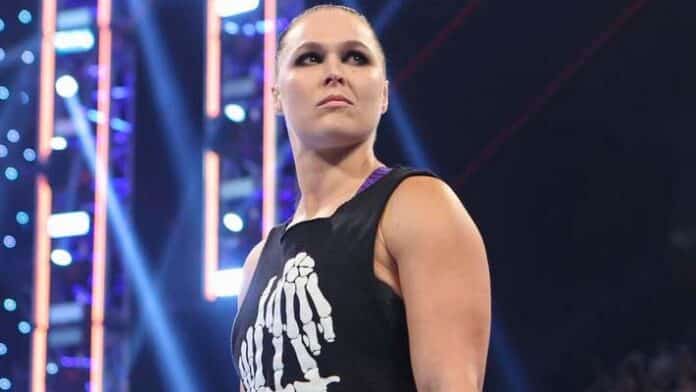 There has been rumors that Ronda Rousey is considering a return to the UFC after wrapping up her most recent run with WWE.
The rumors began when UFC fighter Chelsea Chandler told MMA Junkie that she had heard Rousey was returning as a featherweight. Ariel Helwani of MMA Fighting shot the rumor down at the time of the interview.
Rousey hasn't fought since suffering back-to-back defeats. She was dethroned from the UFC Women's Bantamweight Title by Holly Holm at UFC 193 in November 2015, when Holm knocked her out with a head kick, before succumbing to Amanda Nunes in a 48-second TKO loss at UFC 207 in December 2016.
Rousey was defeated in an MMA Rules Match by Shayna Baszler at the WWE SummerSlam premium live event from Ford Field in Detroit, Michigan. After the match, Rousey stated that she had no reason to continue wrestling.
UFC President Dana White ruled out a Rousey UFC return for UFC 300, which is set to take place next spring, in an interview with Sports Illustrated.
"There's no shot. She's accomplished everything she set out to do. Her dream was to win a UFC championship, then win a WWE championship, and she's done it," says White. "Now she's starting a family. Ronda has made so much money, and she's still making a lot of money in sponsorships."