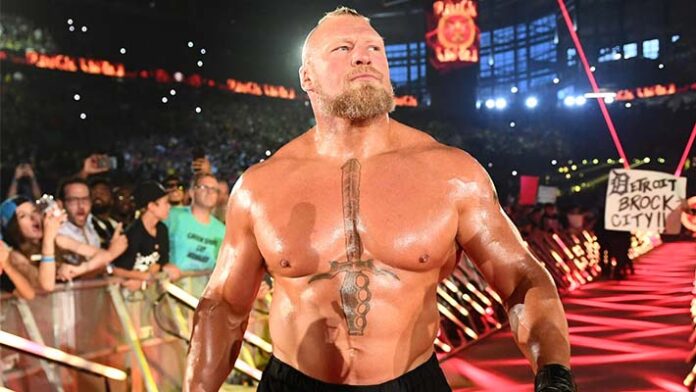 Brock Lesnar has taken another break from WWE after wrapping up his feud with Cody Rhodes, which began after WrestleMania 39 and lasted three matches, with their final match taking place at SummerSlam.
Lesnar will be back in WWE in January for the Royal Rumble and the road to WrestleMania 39.
Lesnar has a pro MMA record of 5-3 (1 NC), including a run with the UFC World Heavyweight Title. After losing to Alistair Overeem at UFC 141, he retired from MMA and returned to WWE in 2012. Lesnar came out of retirement in 2016 for a fight at UFC 200.
Lesnar's victory over Mark Hunt was later reversed after he tested positive for hydroxy clomiphene, a prohibited substance because it is used in conjunction with a steroid cycle. This was the first and only time Lesnar competed while being tested by USADA.
During an interview with Sports Illustrated, UFC President Dana White ruled out a Lesnar UFC return for UFC 300, which is set to take place next spring.
White said, "Brock looks good, doesn't he? He always does. I think Brock's done. I don't think he ever comes back."