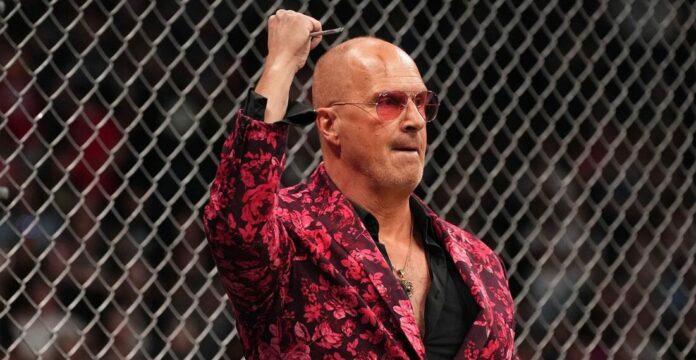 If Don Callis is Don King, Kenny Omega is Mike Tyson.
That is the analogy used by the former manager of "The Cleaner" during a recent Busted Open Radio appearance.
During the interview, Callis made the analogy while talking about his ongoing rivalry with The Elite leader and All Elite Wrestling mega-star.
"What was Mike Tyson without Don King? Kenny Omega was a great wrestler and he was rich but he didn't have the success that he had until I came onboard," Callis said.
Callis would then go on to further elaborate, while also talking about Konosuke Takeshita and how he is the future.
"(Konosuke) Takeshita is the next level of Kenny Omega," Callis said. "Takeshita's bigger, 6'3, 240. Takeshita's stronger and amazingly, I will say — I'm not gonna sit here and tell you he's a better athlete than Kenny Omega, but he's on that level. This kid was an Olympic hopeful in what? Decathlon. Do you all know what Decathlon is? That's 10 events. He didn't have to be great at one like Kenny was great at hockey. He had to be great at 10. So why bring in Takeshita? Because Takeshita is the future of AEW and Takeshita has struggled since he's been here, not to have great matches, but to consistently make good decisions."
Check out the complete interview at SiriusXM.com. H/T to POSTWrestling.com for transcribing the above quotes.