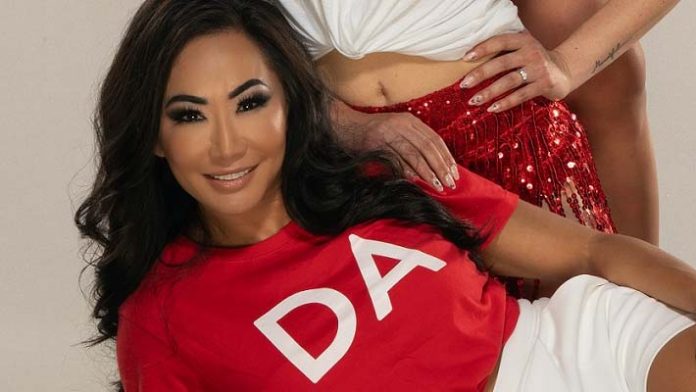 IMPACT Wrestling held a Press Pass live on Facebook featuring Gail Kim and Alex Shelley this past Wednesday, August 2nd. PWMania.com's Scott Mitchell (@ScottsScoop44) attended the virtual event and spoke with Kim.
The Press Pass covered the announcement of the upcoming UK Tour, which takes place on October 26-28. Tickets are available this Friday, August 4, to see IMPACT Wrestling at the O2 Academy in Glasgow, Walker Dome in New Castle, and HMV Empire in Coventry.
You helped to build the Knockouts Division from the ground up, and are an absolute legend in the business. From main eventing shows to Trinity now being the Knockouts Champion, what are your thoughts on how far the division has come since?
"If you would have told me this when the Knockouts Division started, I would have cried. Knowing how far it has come, and knowing what it really blossomed into, and all the girls, I mean it's such a solid roster right now. It kind of reminds me of all the different personalities we had when we first started off with Awesome Kong, ODB, and all the different styles. Now we have the Virtuosa, KiLynn King, and Masha Slamovich, just to name a few.
"There's just so much talent on this roster, and I'm so proud of how far they've come and what the company is doing with them. We're really blessed."
If you use any portion of the quotes from this interview, please credit PWMania.com with an h/t to PWMania.com for the transcription.
You can watch the complete Press Pass below: