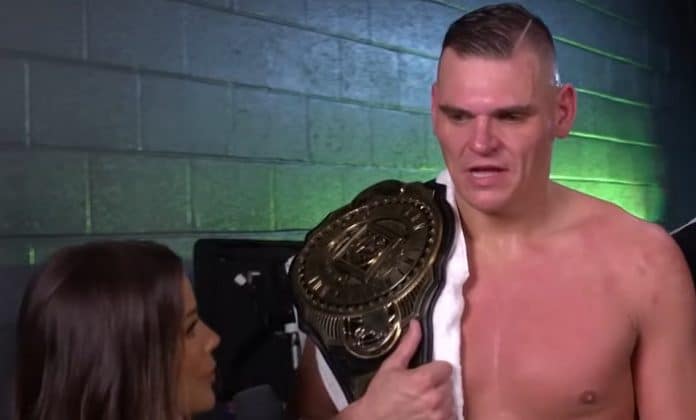 "The Ring General" made history in the ring on Monday night.
GUNTHER successfully defended his WWE Intercontinental Championship against Chad Gable in an excellent main event on this week's WWE Monday Night Raw show at the Spectrum Center in Charlotte, North Carolina.
In a post-show digital exclusive interview with WWE, the Imperium leader spoke about breaking Honky Tonk Man's record as the longest-reigning WWE Intercontinental Champion of all-time.
"What's going through my mind? I'm not surprised," GUNTHER said. "From the moment on I won this prestigious championship, I saw the vision. I envisioned this very moment, that I'm the one to redefine history, redefine the legacy of the Intercontinental Heavyweight Championship."
He continued, "I heard them talking, I heard them discussing their childhood heroes, Bret Hart, Shawn Michaels. I heard them them talk about Steve Austin, The Rock. The reality is, when that bell rings, they all can come line up and lace my boots. Because as long as I'm alive, there's no man born yet to take this title off me again."
Check out the post-Raw interview with GUNTHER via the YouTube player embedded below. H/T to Fightful.com for transcribing the above quotes.