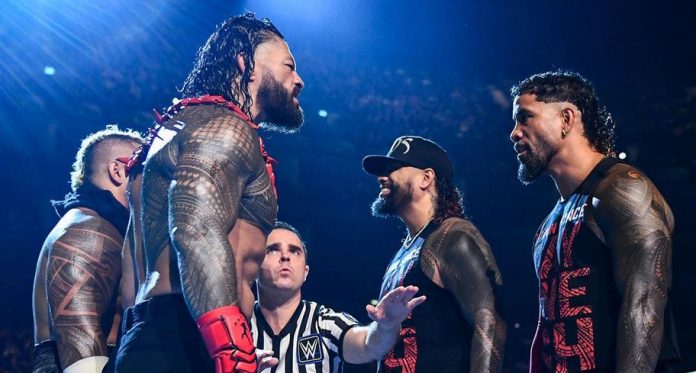 That headline is bait, right?
Not necessarily. While The Bloodline story has (nearly) single-handedly spiked viewership and attendance for WWE, to answer the question in the headline, we must look to the future.
In efforts to carry out this thought experiment, I, as a non-WWE fan, caught myself up on the federation's current storylines. I watched Summerslam, and after a fairly underwhelming (and confusing) main event, my suspicions were confirmed.
But this is why you're here, right? We need more information, first.
Reader, I ask you to keep two questions in mind moving forward (to be addressed later):
What would WCW have looked like without the nWo?
What will WWE look like without The Bloodline?
And how the hell does Cody Rhodes play into this? Before we get into that, this column is brought to you by Stardom (it's actually not). But seriously — Io Sky, Jamie Hayter, Toni Storm, Hikaru Shida, Bea Priestly, Chelsea Green, Ruby Soho, Thunder Rosa, Dakota Kai — all former Stardom competitors– the list goes on. You get my drift.
Go watch Stardom. They're the future.
Moving on…
–
The Cody Rhodes Problem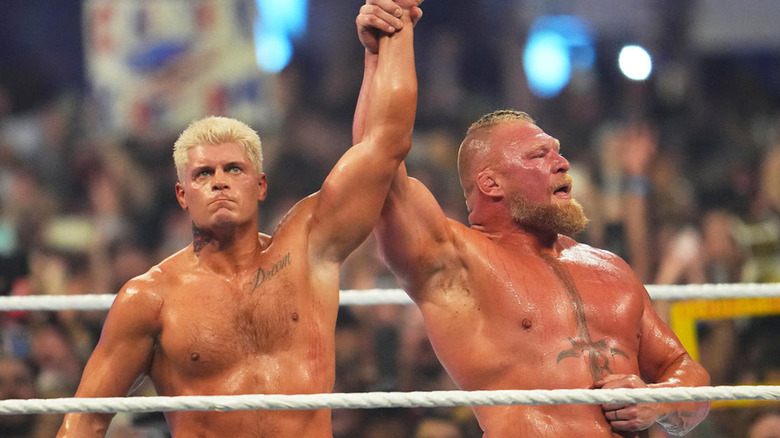 In the most non-Brock Lesnar thing to ever do, Lesnar not only put over Rhodes, but embraced him after their Summerslam match. Let's disregard how little sense that makes for Lesnar's character.
The issue here is that it's pretty obvious that Cody Rhodes is the only viable man left to take down Roman Reigns and The Bloodline. Cool, no issue there, right?
Well, sort of.
What this means is a large handful of main event WWE talents are guaranteed not to even sniff Reigns' coveted championship. Drew McIntrye, A.J. Styles, Finn Balor, Seth Rollins, Kevin Owens, Sami Zayn, hell, even Sheamus — all left in the dust.
Because the story needs to be "finished" so Rhodes can capture gold. And before you point to Seth Rollins current run as World Heavyweight Champion; does anyone really take that title seriously compared to what Reigns is holding? Furthermore, you're not likely buying Jimmy or Jey Uso as future main eventers, either.
So you have a lot of worthy talent left on the table without a legitimate championship in sight. WWE is sacrificing a lot of their own superstars so that Cody Rhodes can become the face of this company. In addition, will his future championship win be as successful and emotional of a pay off compared to if it were done initially at WrestleMania 39 instead?
Regardless, this leads to another issue which coincides with Rhodes' eventual victory:
The Bloodline Angle is Cooling Off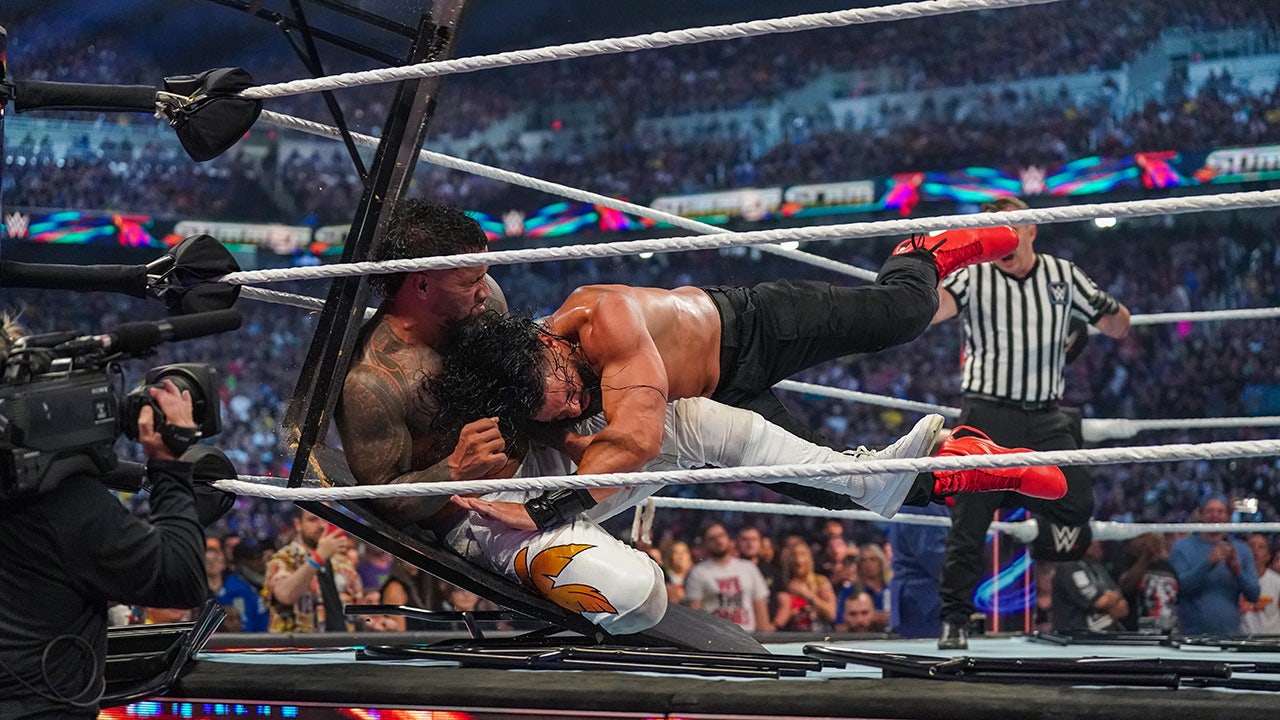 Even in late 2022, some fans were slowly getting tired of this storyline. It's a brilliant story in itself. However, there are a growing number of fans in which this angle has run its course. WWE fans on Twitter (X), Facebook, Reddit, or even Disqus, are sharing the same sentiments.
If Paul Heyman is to be believed that this story is in the "bottom of the third", then we run the risk of venturing into nWo territory.
Remember the nWo? It was WCW's hot main story that wore out its welcome after nearly five long years. It was brought back in WWE in 2002 in a failed reboot. The nWo angle was, like the Bloodline, brilliant.
But much like fans in the late 90s on message boards were slowly getting sick of the nWo, so are some WWE fans as well when it comes to The Bloodline. When the nWo ran its course and WWF started to climb back ahead in the ratings — WCW really had nothing else to offer aside from their long-established (and aging) stars. Fans grew tired of Hogan, Hall, Nash, Savage, Hart, DDP and even Sting.
Jericho, Guerrero, Big Show, and others, were essentially forgotten about and soon left to achieve success in the WWF. (If only WCW originally held onto Austin, Levesque (HHH), RVD and Mark Calaway, right?)
In short, WCW failed to create new stars during the nWo's historic run. Once there was nothing left in the tank in that story, there was nothing to fall back on anymore for much of the entire roster.
Even if they're legends now, Jeff Jarrett, Scott Steiner and Booker T weren't going to compete with Steve Austin, The Undertaker, and The Rock in the late 90s.
Look at the current WWE roster. Is the same thing happening now?
Nobody Can (Realistically) Fill Roman's Shoes
So much time and effort has been put into The Bloodline, that many experienced and upcoming talents are being left behind.
Sure, you have newer stars. Even if Austin Theory and Matt Riddle have cooled off, the future should look bright. Bron Breakker, Rhea Ripley, Dominik Mysterio, GUNTHER, Roxanne Perez, Carmelo Hayes — these are all names to be excited about. (not Logan Paul, however, as he is a con-artist and shouldn't on the roster to begin with)
But with the exception of Ripley — are any of them truly main event ready?
Once Rhodes beats Reigns, that's likely it for this angle. Reigns will likely soon become (even more of) a part-timer, and suddenly you're faced with a babyface champion with an aging set of veterans.
Lesnar, Lashley, Styles, Mysterio, Balor, Edge, Orton — all over 40 years of age. The last two may (tragically) never even wrestle again.
Owens and Zayn will be hitting 40 by next year, and even Rollins is getting up there, having been an active wrestler for nearly two decades.
Hogan passed the torch to The Rock. The Rock passed the torch to John Cena. John Cena passed the torch to Roman Reigns.
Who exactly is Roman Reigns passing the torch to? Cody Rhodes?
Are we banking on Cody Rhodes (at 38-years-old) to be the next big flag-bearer for the company? And furthermore, do we really believe that the likes of Dominik, GUNTHER, Hayes, Breakker, etc — are Wrestlemania main event-ready within the next two years?
If We Compare…
It's human nature to compare.
Could AEW be the equivalent to WWF in the mid-90s right now right before their boom period?
AEW's young talents have already main evented. MJF (27) is the current world champion and according to ESPN, the best wrestler in the world under 30. Sammy Guevara (29) Darby Allin (30) and Jack Perry (26) have all been heavily featured in AEW programming.
Swerve Strickland (32), Jay White (31), Toni Storm (27), Jamie Hayter (28), Adam Cole (34), Britt Baker (32), Saraya (31), Ricky Starks (33), and Konosuke Takeshita (27) are either current or future main event players. Former AEW Champion (and newly contracted) "Hangman" Adam Page is 32.
Skye Blue, Willow Nightingale, Daniel Garcia, Dante Martin, Kyle Fletcher, Julia Hart, Anna Jay, HOOK — all under 30.
Even two major names in Jon Moxley (37) and Kenny Omega (39) are still under 40.
These are names usually featured and pushed every week.
Should WWE consider moving away from The Bloodline to start heavily featuring what young talent they have? If you only focus on one story per week (let's face it, aside from Judgement Day shenanigans and Lesnar/Rhodes, there wasn't much happening as of late) are you leaving the rest of your roster behind?
Without the Bloodline…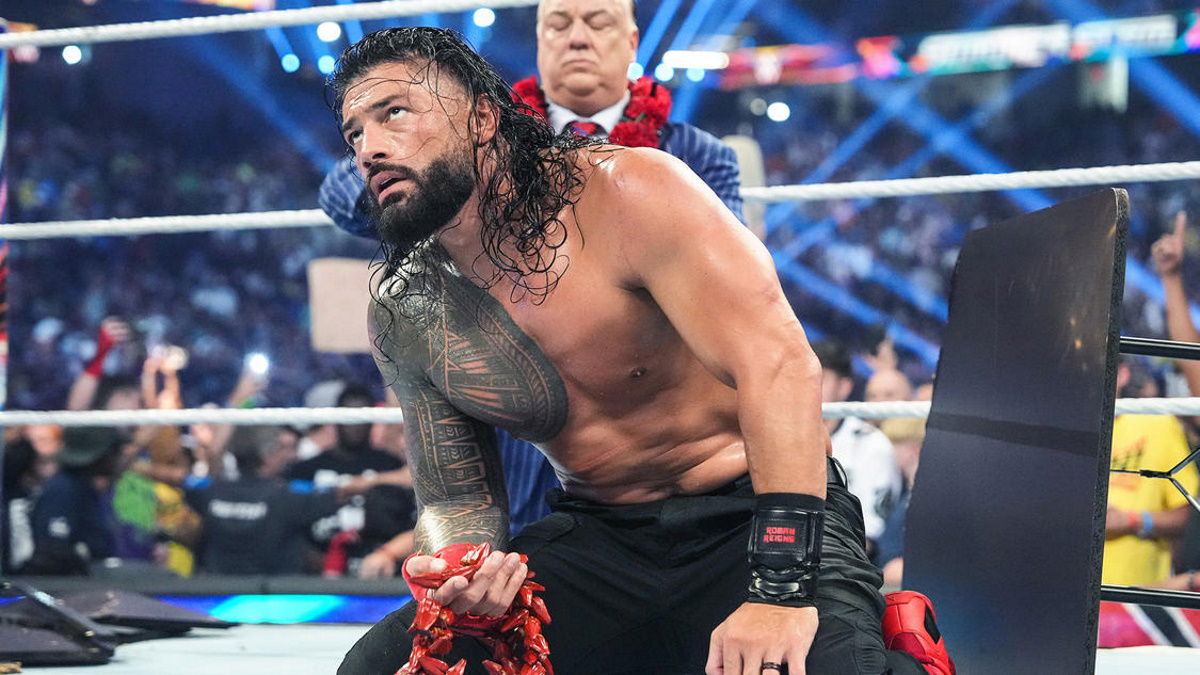 Going back to the first question…
Without the nWo, what would WCW have become? It's hard to fathom, but it's likely they wouldn't have even overtaken WWF in the ratings. And while wrestling is not the same as it was over 20 years ago, what would current WWE look like without the Bloodline?
Would the company still have such high attendance and ratings? So when (inevitably) the Bloodline story comes to an end, what will be in its place? A handful of aging veterans on their way out mixed with up-and-coming talents not yet ready for a main event?
And at the end of the day, who did the angle really serve?
While Owens had to sit out of Summerslam due to injury, it's not hard to argue that the duo of Zayn and Owens have cooled off since their tag team championship win. The Usos have done some amazing work in the story, but after it ends — are we really taking them seriously as singles competitors? The tag team division seems almost beneath them at this point.
Reigns will be on his way out to part-time status within a year or two. So who is left besides Cody Rhodes?
…so you've accomplished this hot angle and out of it — one wrestler gets a rub while a dozen other worthy (and aging) talents are essentially held back.
It seems to me that in hindsight, The Bloodline may end up hurting WWE in a similar way as the nWo did to WCW.
Going Home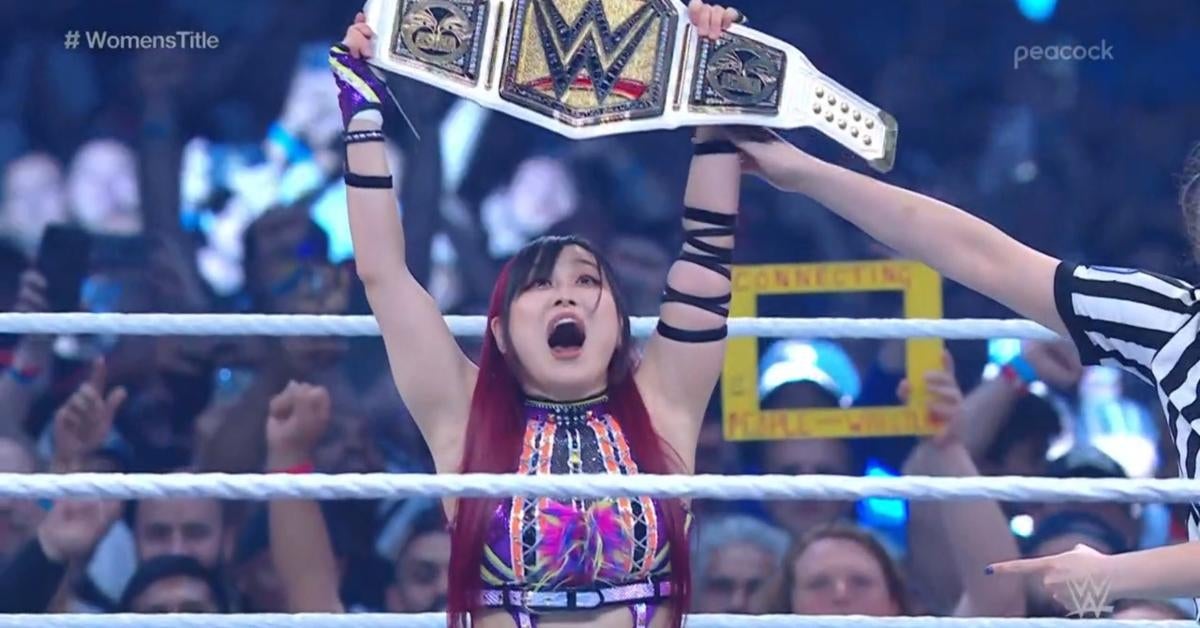 But what do I know, right? I've only been a fan for over three decades.
The one thing I do know is that whether they're hot, or absolute garbage — WWE always seems to get a pass on name alone. Their product has gone through some creatively bankrupt periods, and no matter how bad they have been — fans will always stick around.
Even with that, though, have they set themselves up well enough for the future? Even if names like Breakker and Hayes aren't truly ready yet — will it even matter? It's WWE, right? You're buying into the brand, not the quality. 
But hey, at least Io Shirai finally won a WWE World Championship. She's only been one of the best wrestlers in the universe for nearly a decade. That's reason enough to be optimistic, right?
What do you think? Share your thoughts, opinions, feedback, and anything else that was raised on Twitter @PWMania and Facebook.com/PWMania.
jdbachm@yahoo.com