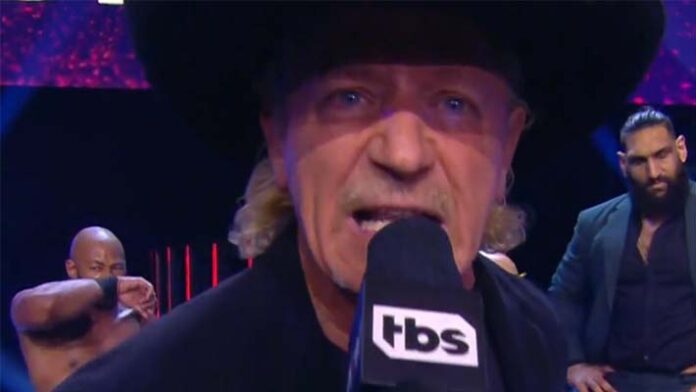 WWE Hall of Famer Jeff Jarrett, who is also All Elite Wrestling's Director of Business Development, took to an episode of his "My World with Jeff Jarrett" podcast, where he talked about a number of topics including why he didn't work much with Abyss in TNA Wrestling.
Jarrett said, "We were both heels for most of our careers. I give him a hard time here, but I cannot compliment him enough on his passion. That's one thing. Passion for the business. But well, my confidence in the Abyss is right up there at the very top, many times at TNA, wearing the multiple hats I did. I knew that if Abyss was in my segment in any shape, form, or fashion, I would go to him most of the time before show day. But say, Hey man, you're involved in this. You kind of run, pulling on it. We didn't use the word maybe I used the word agent, but, you know, producing agent, whatever it is, let's talk about it. Come to me. And Abyss knew how to put everyone's pieces of the puzzle together. So he just has a really, really, really great mind for the business. But I think the short answer is we didn't really wrestle each other because we were both heels."
You can check out Jeff Jarrett's complete podcast in the video below.