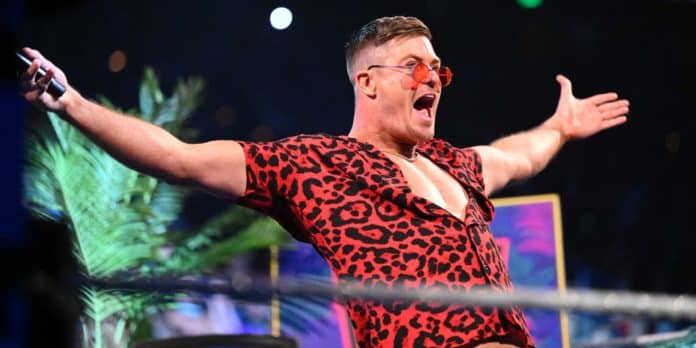 AEW World Champion and one-half of the reigning ROH World Tag Team Champions MJF recently spoke with WrestlePurists on a number of topics including how he was called EC3 Jr. and Alberto Del Rio Jr. after he cut his first promo and had a match against Brandon Cutler on Dynamite.
MJF said, "Certain wrestlers get compared to other wrestlers and the comparisons are flawed and I feel the time. This is a great example, and this is not a shot at EC3 at all. When I first came out to the scene, the first week of AEW Dynamite, I went out there, I cut a great promo, had a match with Brandon Cutler and then, my friends hit me up and they go, 'Yo, people are calling you EC3 Jr. and Alberto Del Rio Jr.' I'm like, 'Holy shit. That's insane, because I'm in shape and I can talk?'"
MJF also spoke about being compared to WWE star Grayson Waller.
MJF said, "It's just odd, but I feel like the fans are creating it in their own f***ing headcanon, you know what I mean? Like, you know who I feel bad for? I feel bad for Grayson Waller. Because I get f***ing tagged daily, 'Grayson Waller is just trying to be MJF,' like f***ing hell he is! Do you see me wrestling in f***ing basketball shorts? Do I have a f***ing accent? Am I 6'2? No… Again, it's it's not the fans' fault, right? There's a wrestler that makes you feel something throughout the avenue of talking. Right? 'Oh, f**k, who else makes me feel something throughout the avenue of talking? MJF. Oh, dude, he's just copying MJF?' No, he's not, you f***ing idiot. We're just both good at talking! Wrestling fans are definitely funny. At the same time, who am I kidding? I'm the biggest wrestling fan of them all. I'm willing to get dumped on my head just to leave a legacy for a sport that I care deeply about."
You can check out MJF's comments in the video below.

(H/T to Fightful for transcribing the above quotes)