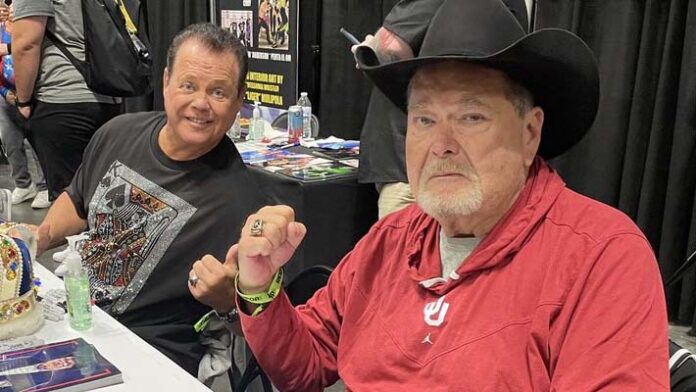 During the Attitude Era, WWE Hall of Famers Jerry "The King" Lawler and Jim Ross were the voices of many young WWE fans' childhoods. The duo is regarded as one of the best announce teams of all time.
They've split up on camera because Ross is in AEW and Lawler is recovering from a stroke earlier this year, but they've remained close friends.
Lawler was rushed to the hospital in March after suffering a stroke. It took place in Fort Myers, Florida. Bill Apter of Sportskeeda WrestleBinge interviewed Lawler, who provided an update on his medical condition.
Lawler said, "I've had a bunch of different things done, but I'm still going to rehab three times a week. Probably the main thing that's drawing me back now as you could probably tell as you hear me talk, my voice is not the same as it was beforehand. It's slowly coming back in, but it needs to come back a little more before I can go and do a lot of just making sense with my speech and vocabulary."
Lawler also spoke about his rehab process:
"One is speech. That's my main one. That's three times a week. When I just started this right after I had the stroke, I could barely talk. Now I go in and I sit down with this rehab lady and we just talk about different things and she has me read stuff. All of this stuff has just helped me day in and day out to get my vocabulary better."
"Then, I'm not sure what it's called, but it's where my right arm and my right leg and everything on the right side of the body is still, it's not hurting me where I can't walk around, I can still walk around, but I don't have really good control of writing my autograph."
Ross was in Memphis, TN for the AEW Collision event on Saturday, so he was able to have breakfast with Lawler, as seen below: