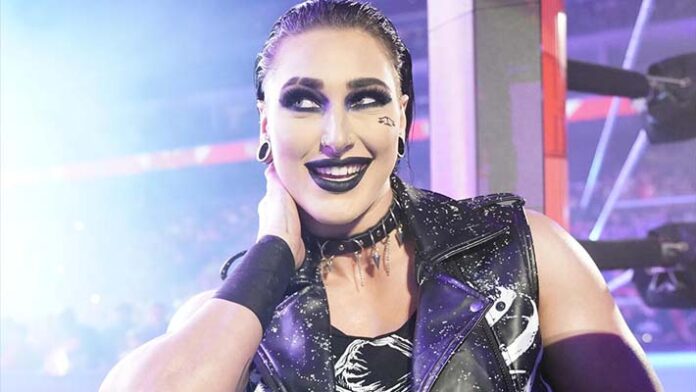 "Mami" has an apatite for destruction.
And it is not restricted by gender.
WWE Women's World Champion Rhea Ripley recently spoke with the folks from Sportskeeda for an in-depth interview covering all things pro wrestling.
During the discussion, The Judgment Day member spoke about some male dream match opponents she has.
"I got a lot of male dream opponents," she said. "Obviously I would love to beat some sense into Dom's deadbeat father. I think me versus Rey Mysterio would be absolutely amazing, and I would put him in his place."
Ripley continued, "Then there's also Edge. I would love to face Edge. He was the leader of The Judgment Day at one point, and Mami don't like getting bosses around by anyone. I don't like feeling like I have someone in charge, and that's why The Judgment Day works so well now. So I still have a lot of pent-up aggression against Edge that I would love to get out. But then there's one more person that everyone keeps throwing at me, and that's Randy Orton. They want Randy to come back so that I can get RKO'ed because I keep sticking my business in the men's business. 'Rhea Ripley keeps hitting the men, they can't hit her back.' They can hit me back. They just choose not to. You know why? Because they know their place, they know their role, and they know Mami's always on top."
Check out the complete interview at Sportskeeda.com.