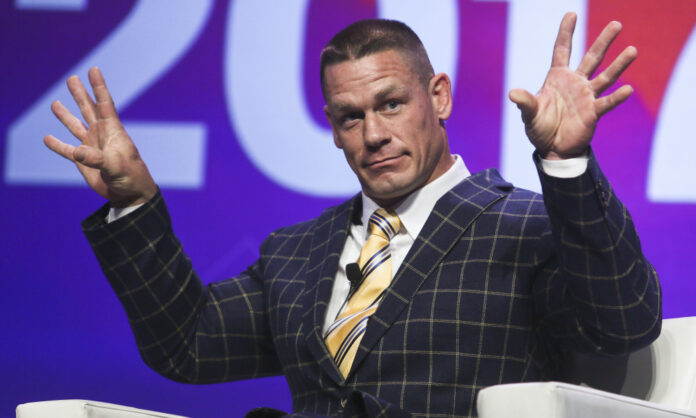 After Braun Strowman ripped the door off of Vince McMahon's limo during Raw, The Chairman stripped "The Monster Among Men" of his Universal Championship Match against Brock Lesnar at the Royal Rumble and made an impromptu Fatal 4-Way Match for later in the night to determine his new challenger. That match determined that "The Beast" will now face first-ever Universal Champion Finn Balor.
Balor defeated Jinder Mahal to secure a spot in the Fatal 4-Way Match and then came away victorious against John Cena, Drew McIntyre, and Baron Corbin.
After Cena downed Corbin with an Attitude Adjustment, McIntyre blew him off his feet with a Claymore Kick, and Balor pounced, disposing of McIntyre and drilling Cena with a Coup de Grâce to seal the match.
Despite suffering the deciding pinfall, Cena still got to his feet to deliver respect to the victor, declaring that Balor had made a believer out of him.
There's been speculation that WWE could be punishing Cena for his refusal to compete at Crown Jewel, which is why he got pinned by Balor on Raw. That is not the case.
"Although the timing is suspicious, sources close to WWE stated there was no connection between Cena taking the loss and his recent decision to withdraw from the controversial Crown Jewel show in Saudi Arabia this past November," Justin Barrasso wrote in his latest "The Week in Wrestling" column for SI.com.
"In fact, I was told Cena offered to take the fall in an effort to make Balor an even bigger star."