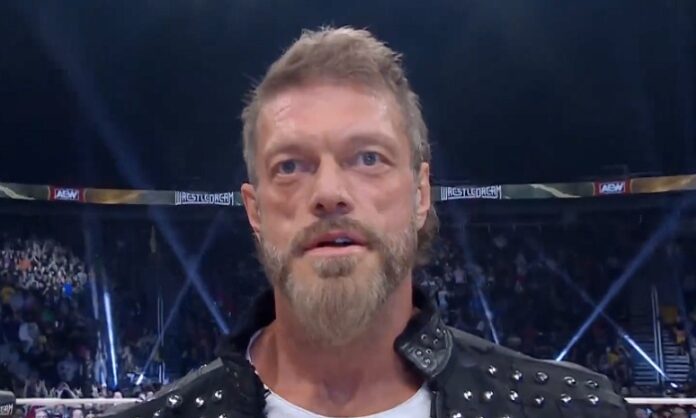 Could "The Glamazon" end up becoming "#AllElite" as well?
During the AEW Wrestle Dream 2023 post-show press conference, Adam Copeland fielded questions from the media in attendance in Seattle, WA., including one about the possibility of his wife, fellow WWE Hall of Fame legend Beth Phoenix coming to AEW.
"Anytime I get to be close to Beth, obviously, I'm going to be super excited about that," he said about possibly working with her again on-camera in a pro wrestling promotion. "I don't know about the possibilities of that in the foreseeable. I love being around her, obviously, and we've had a blast when we did get to work together."
He continued, "Where she will be instrumental without anyone knowing it is she is my sounding board. If you see me do something that you think worked, it was always bounced off Beth and she always gives me better ideas back. It's kind of amazing to be married to a Hall of Famer. It's pretty cool. Who can suplex you."
Check out the complete AEW Wrestle Dream 2023 post-show press conference with Tony Khan via the YouTube player embedded below. H/T to Fightful.com for transcribing the above quotes.