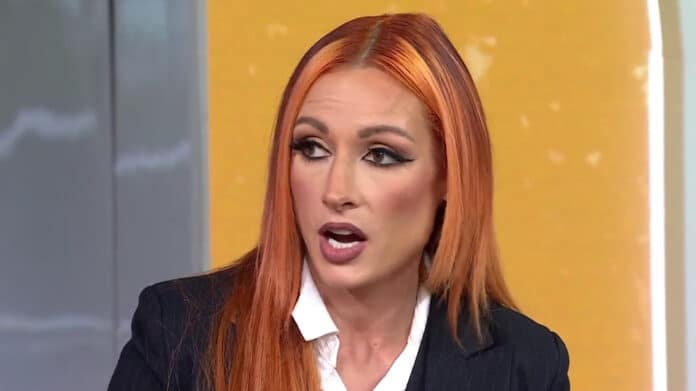 If you ask Becky Lynch, she and Trish Stratus stole the show at this year's WWE Payback 2023 premium live event.
During a recent interview with Chris Van Vliet, the NXT Women's Champion reflected back on her Steel Cage match against the WWE Hall of Fame legend.
"Yeah, we crushed it, we stole the damn show, started it off, it was all downhill from there (Lynch said about Steel Cage match with Trish Stratus at WWE Payback)," Lynch said. "No, it wasn't, it was actually a great, great show. But we started off hot, I think like a few chips on our shoulder. Story had been going on for a long time, maybe not getting the steam that necessarily we wanted, and being left off SummerSlam obviously."
Lynch continued, "I understand why these decisions are made, but really wanted to go out there and prove it and getting that time. Getting that Steel Cage match was the perfect way to finish it. You know, match of our life. When you have a legend like Trish Stratus come on back, you want to remind the people of why this person was so great. And I think there's no doubt after that match of the greatness."
Check out the complete interview at ChrisVanVliet.com. H/T to POSTWrestling.com for transcribing the above quotes.