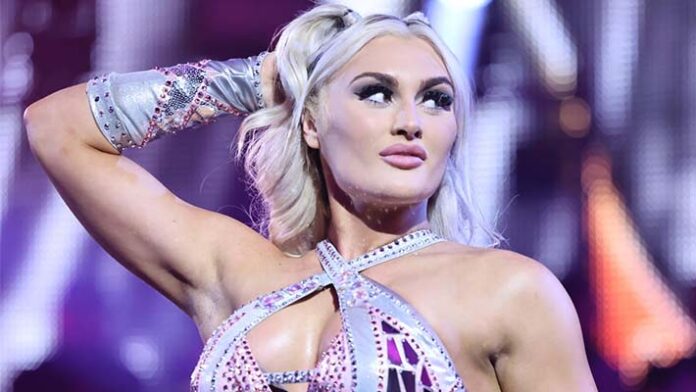 WWE Hall of Famer Bully Ray (Bubba Ray Dudley) recently appeared on an episode of Busted Open Radio to talk about a variety of topics including Tiffany Stratton losing the WWE NXT Women's Championship to "The Man" Becky Lynch.
Bully Ray said, "Tiffany Stratton is a star. I heard a lot of chatter on social media about how Tiffany Stratton got buried with her loss to Becky Lynch. I'm calling massive bullsh*t on that. Tiffany Stratton is more over today in her loss to Becky Lynch than she was going in to NXT as your WWE NXT Women's Champion. She was still trending I think this morning and into the early afternoon. She has it all, and as long as she can keep her head on straight, she's going to be a major player and a big star for the WWE. Might I say, and I'm going out on a limb here, and I hope it's a strong limb, but I think Tiffany Stratton has the potential to be the next Trish Stratus for the WWE. I can tell you personally by being in the ring with Trish and working with Trish and seeing Trish from day one, how much she improved every single week and became one of the biggest names in all of women's wrestling for the WWE, if not all of women's women's wrestling, period."
Bully Ray also talked about how he felt competing at IMPACT 1000.
He said, "Impact 1000 was such a great show and such a success that they turned it into two episodes. So tomorrow night, the first episode, next Thursday night, the second episode. I cannot begin to tell you how much I enjoyed the evening, me and D-Von back together for the first time in seven years. I'm not going to stooge off what happened, I'm not going to give the match away, but I'll let you decide. Team 3D back together, and much like KISS on a reunion tour, we played all our hits and it seemed like everybody really liked it. The entire show was really, really strong."
You can check out the complete podcast below.