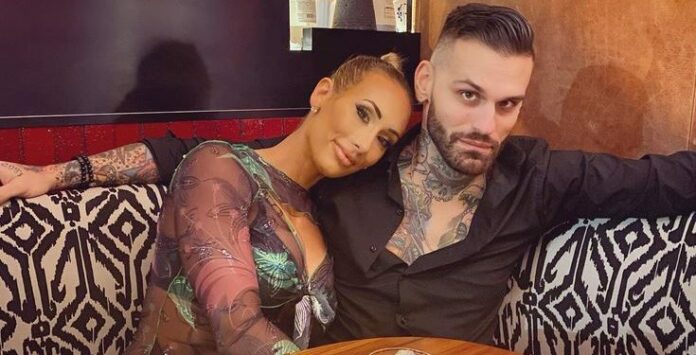 Congratulations to Carmella and Corey Graves on the birth of their first child together.
They went through a lot while trying to conceive their first child together. Carmella and Graves previously discussed their miscarriages on an episode of After The Bell. Carmella recalled being in a 'deep depression' following an ectopic pregnancy, receiving support from Stephanie McMahon, and other events.
Dimitri Paul Polinsky, the couple's son, was born on November 8. The pregnancy was first announced by the couple in March. Carmella mentioned that she had to work for 60 hours.
In the caption of her Instagram post, she wrote:
"Dimitri Paul Polinsky. 11.8.23 8lbs 21 inches 🩵…well worth the 60-hour labor (more on that another day 🫠)."