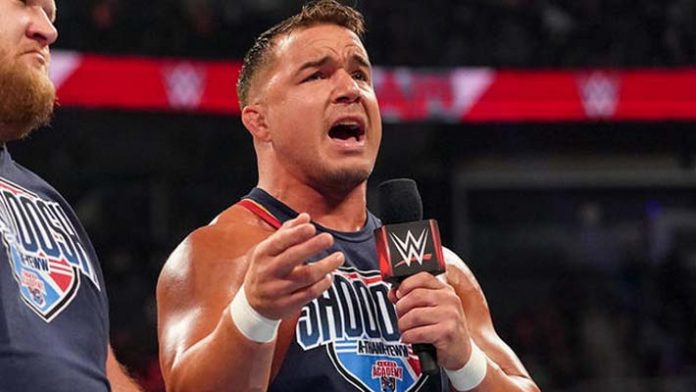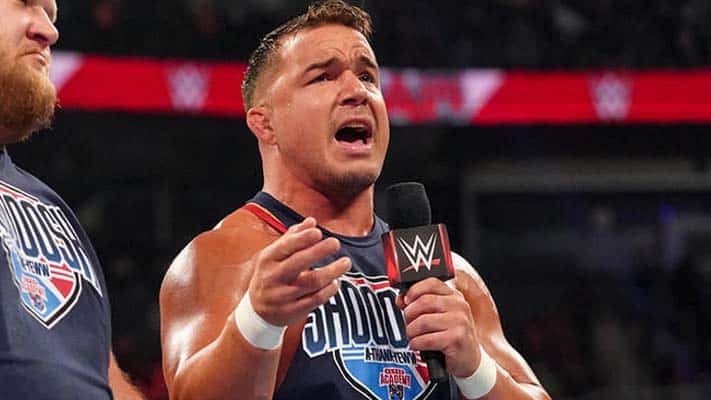 Chad Gable recently appeared as a guest on the "After the Bell with Corey Graves" podcast for an in-depth interview covering all things pro wrestling.
During the discussion, the Alpha Academy member revealed a conversation he had with Paul "Triple H" Levesque backstage after coming up short against GUNTHER in a memorable WWE Intercontinental Championship showdown on Monday Night Raw.
Featured below are some of the highlights from the interview where he touches on this topic, as well as some changes he has made since switching from working as a heel to a babyface.
On Triple H having a long talk with him after the loss: "I had the longest talk I may have ever had with Hunter [Triple H] that night and he just explained to me over and over that we found this character, this underdog babyface, and that term gets thrown around a lot, but I feel like I've gone through enough changes in character and tried enough things that this is who I am, not simply because of the size, but just because that's kind of what my whole life has been like. A lot of people get certain places in a number of ways, but for me, it's always been a fight from the bottom and working your way up. I'm lucky to be physically talented, to a certain degree, but not to a degree that I can let hard work fall by the wayside and rely on my talent, it's never been that way. Not in anything I've done. The hardest worker in the room element has always been part of my life, otherwise nothing was going to work out for me. That's the same case here."
On how he was used to working as a heel and has changed his game a lot as a babyface: "A huge thing Hunter talked to me about, and I had to shift mindset working as a heel for so long got me in a certain mode and a certain type of wrestling. Now, as an underdog babyface, I just learned to do less. To get sympathy, you just do less. People don't want to see an underdog babyface hitting 10,000 pretty moves and fancy dives, flips, and suplexes all the time. You'll notice over the last couple of months as I've transitioned into this, doing a lot less but doing it in very specific spots."
Check out the complete interview at Apple.com. H/T to Fightful.com for transcribing the above quotes.