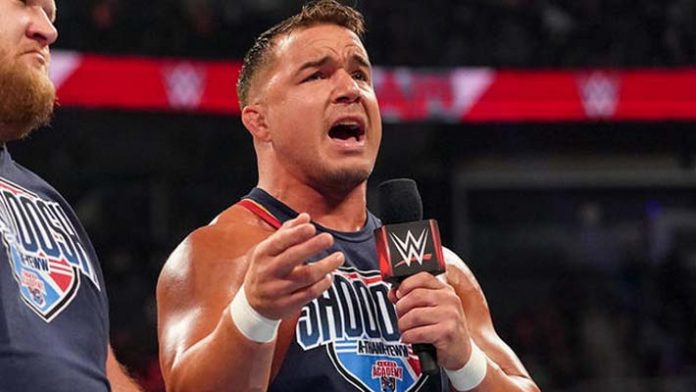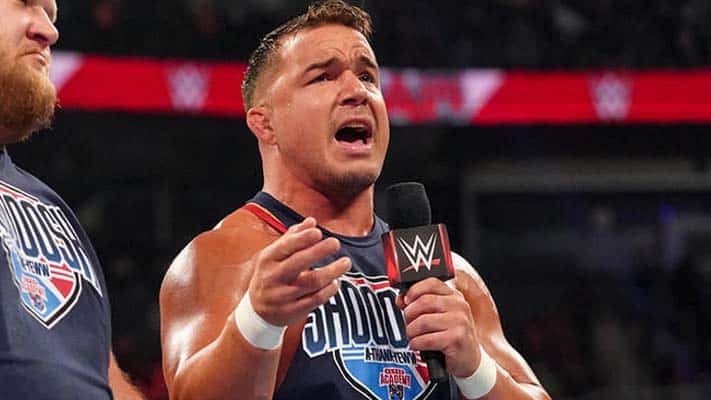 Chad Gable appeared as one of the guests on today's episode of WWE's The Bump for an in-depth interview covering all things pro wrestling.
During the discussion, the Alpha Academy leader spoke about picking up a victory over GUNTHER on WWE Monday Night Raw this week, as well as why he feels he deserves another rematch against "The Ring General."
Featured below are some of the highlights from the interview where he touches on these topics with his thoughts.
On notching his own place in history with the win over GUNTHER on Raw: "He's on his way to try and make history, right. But I think I carved out a little piece of history for myself. I beat Gunther, his big loss since coming to the main roster. Yeah, I didn't leave with the championship. That's true. But look at the crowd reaction and listen to that crowd reaction that night. It just shows you the magnitude of what a defeat of a guy like that does because he's established himself on a level that not many guys have done this quickly. They hire him as this immovable object, unstoppable force. So the reaction on a count-out victory, I don't think I've ever seen one like that before. The people took that, and they ran with it. Very seriously, it was a big deal."
On why he deserves another shot at GUNTHER and the WWE Intercontinental Championship: "Momentum is on our side here. He's now essentially suffered two losses to me, and you can see the frustration building in a guy like that, who's been so successful over the past 18 months. He's got two blemishes now on his record that he didn't expect to come at this pivotal time, when he's this close to breaking the all-time record. So a lot of what we do is mental, getting inside guys' heads. I learned that a long time ago through amateur wrestling. Psychology plays a big role in this, and he's gonna be struggling. I don't know when this next is gonna be, but I guarantee I deserve another title shot, and it's gonna happen. So when that does come, his brain's gonna be messed up. His mind is scrambled, man."
Check out the complete interview via the YouTube player embedded below. H/T to Fightful.com for transcribing the above quotes.