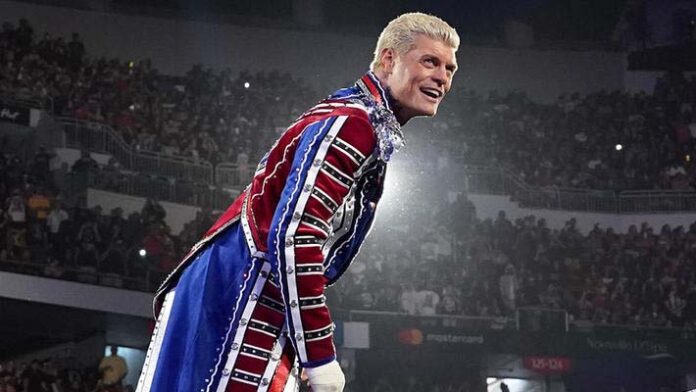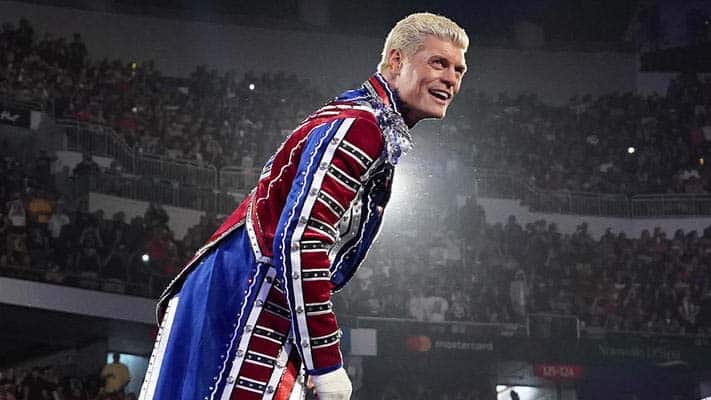 WWE star "The American Nightmare" Cody Rhodes spoke with Fan Nation on a number of topics including how he wants to do things that his father, "The American Dream" Dusty Rhodes, never did including win the WWE Championship.
Rhodes said, "I want to do things my father never did." "I know it seems so bold, but that's my attitude. That's the way my father was, and that's what he instilled in me. Getting 10,000 people for a non-WWE show at All In [in 2018]? Helping start a new company? That's what my father taught me. That's what is in me."
Rhodes also spoke about how he wants to induct Dustin Rhodes into the WWE Hall of Fame and be in a tag team with the pro wrestling legend.
"I would like to induct Dustin into the Hall of Fame," Rhodes said. "I would also never turn down an opportunity to team with him again, and we've had an even better experience wrestling against each other."
He continued, "It's a very unique brotherhood." "Dustin's an all-time great. I'm not saying he's going anywhere, but he won't be here forever. I hope people appreciate that he is still trying to go at the highest level and trying to pass his knowledge on, and I would jump at the chance to do one more thing with him. To induct him in the Hall of Fame, which is so well deserved on his part–and Arn Anderson. Arn is blood in his own way. I'd love to do more with Dustin and Arn."