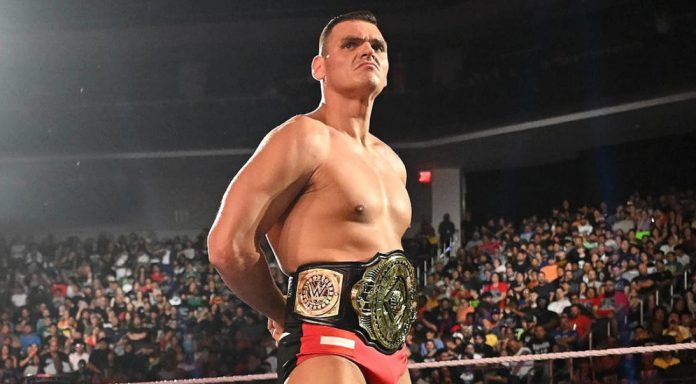 "The Ring General" wants to share the squared circle with "The Beast Incarnate."
GUNTHER recently spoke with Phil Strum of Under The Ring for an interview covering all things pro wrestling.
During the discussion, the longest-reigning WWE Intercontinental Champion and leader of Imperium called Brock Lesnar his personal "end boss," referring to the hard opponent at the end of a video game.
When asked how a match between GUNTHER and Brock Lesnar would look, he admitted that he's not sure because you never know what you get with Lesnar.
"You never really know what you get with Brock," said GUNTHER, who had a viral moment facing off with Lesnar at WWE Royal Rumble this past January. "It's definitely a match I want to have and I want to do. I feel Brock is somebody, I just make it my thing, I make him my personal End Boss."
He added, "That's the guy that, at one point, I have to step in the ring (with) to validate myself."
Check out the complete interview at Spotify.com. H/T to Fightful.com for transcribing the above quotes.