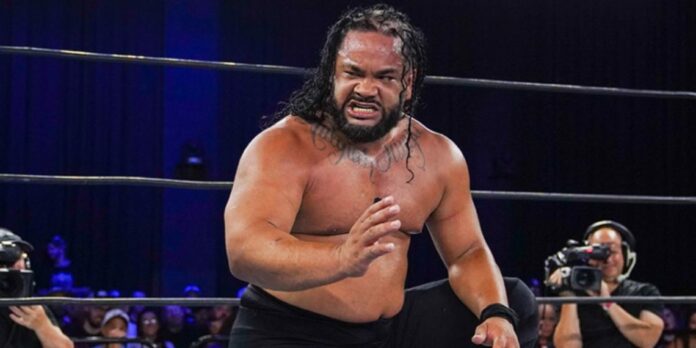 MLW star Jacob Fatu recently spoke with MuscleManMalcolm on several topics, including how if he had the chance to go to the WWE, he would absolutely love to.
Fatu said, "I mean, to be on WWE, we gotta think about the history. All my family's been there. If I ever had the chance to go there, absolutely, I would love to go there. But mind you, it's more than just that. I'm responsible for seven mouths, and for eight. I'm responsible for eight people living and breathing, my wife and my kids. Like I said, I really function with everybody. You ain't heard nobody say one bad thing about me backstage with the boys because I don't get down like that. But I watch AEW, I got my boy, Will Hobbs, over there. Shoutout to Will Hobbs. Not only that. To see the other talent that I've been on the road with, for them to experience AEW feels good to me because I remember being at that age and not having a platform. But any little thing I did, if it felt big to me, I would embrace it. So I'm happy for the boys, and I'm happy everybody's getting money. I'm happy everybody's tapping in. But being in WWE, man, my father, my uncle, look, my cousins are there. So absolutely, if I had the chance, I would go. But if it don't work out, it don't work out. Like my sis, Trin. Shout-out to Trin. She's over there in IMPACT. Then what, Japan, Lance is in NOAH. Juicy's always out there in AAA. It's about just living live and with me having as many kids as I have, I kind of would like to be somewhere to where I can control my schedule. But I just leave it in god's hands."
You can check out the complete podcast in the video below.

(H/T to Fightful for transcribing the above quotes)