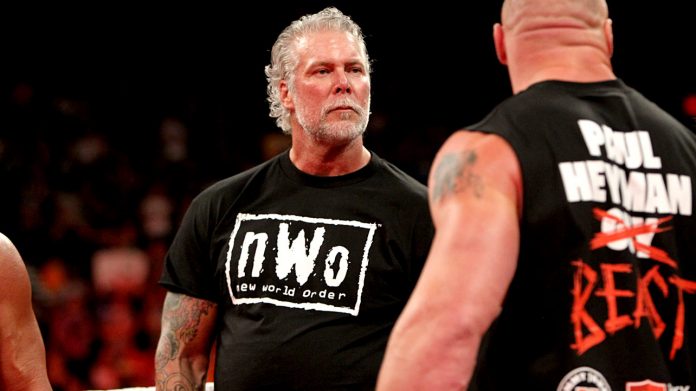 Thanks to Monsters & Critics for the following interview highlights with Kevin Nash:
On What AEW Needs To Do To Be Successful:
In wrestling with the production costs and what it costs to pay for talent, you can go through $100 million pretty quick. So far, from what I have seen, their strategy is to grow slow. You can't compete at somebody that is at the level of the WWE.
On Ravishing Rick Rude's Advice Not To Bring His Wife On The Road:
No matter how good you are, there will always be that one person that they see and say: 'you aren't like him when you are on the road, are you?' No, I'm not.
On If He Thinks The N.W.O. Will End Up In The WWE Hall Of Fame:
Overall, we're in individually. I don't know. I mean, it depends on if they have completely forgiven Hulk, I guess. I think if you put the nWo in, you have to put Eric Bischoff in with us because he was the architect.