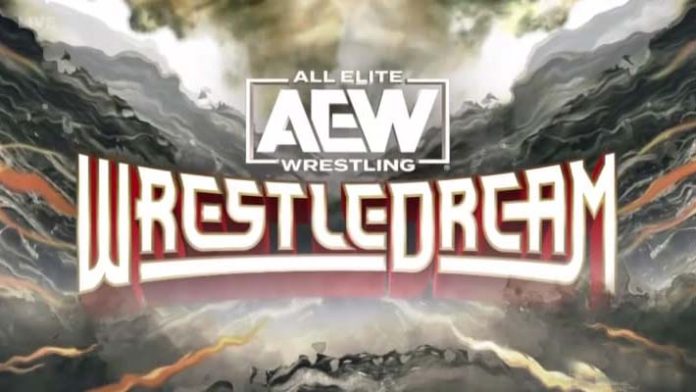 On Sunday night, AEW will present WrestleDream, and there have been hints that something truly monumental will occur on the show.
Mariah May, who is rumored to be a major star in the United States, is one of the show's rumored surprises. May announced on Twitter/X that her time with STARDOM has concluded.
She posted, "Today was my last match. Thank you everyone! I love Japan, I love STARDOM, I love everyone! Don't forget about me! Club Venus is here! Mariah May was here! See you!"
She later posted, "I came to STARDOM in December with 2 suitcases and the intention of being here for a few months. I said goodbye to my niece and told her I'll see you in 3 months. And now I get to go home just in time for her birthday. STARDOM is family. I'll be back because I have unfinished business."
Mercedes Mone is another name that has been mentioned. It's possible because Tony Khan has spoken with her, but there's no indication she's been cleared of her ankle injury.
Khan has spoken of ushering in a "new era" tomorrow night. There have been rumors of a streaming deal with Max (the former HBO Max), and Khan has stated that he intends to stay with Warner Bros. Discovery. All AEW shows are expected to remain on TBS and TNT, while pay-per-view events will be moved to Max. We don't know if that will be announced tomorrow.
The big story that everyone is talking about is the possibility of Edge, Adam Copeland, appearing. Darby Allin announced last night on the Countdown to WrestleDream show that his match with Christian Cage would be the main event of the show.
Allin said, "I've waited to be in the main event of a show for so long. My whole entire life, I never felt good enough. There was always a voice in the back of my head saying, You shouldn't be here. You don't deserve any of this. But like I said, the only time I felt validated was when I was TNT champion. Then you got a guy like Christian Cage. He's got the one thing that made me feel like I meant in this whole entire world."
Copeland may cost Christian the match, or he may appear later if Christian retains his title. We don't know for sure if Copeland will appear, but people in WWE believe he will be working for AEW, as his contract expired today, September 30th.