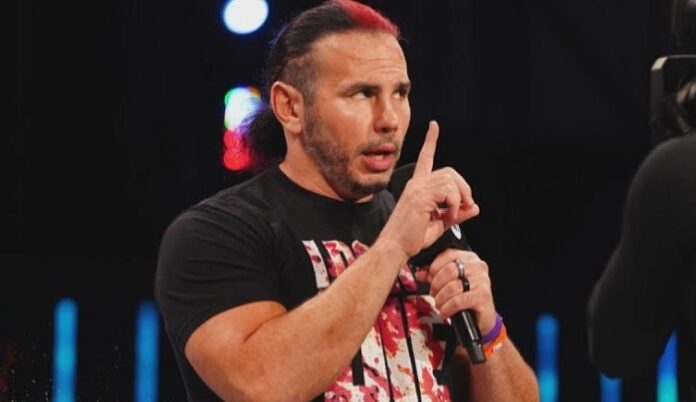 Many people within the pro wrestling industry were shocked to hear of the WWE release of Dolph Ziggler last week.
Matt Hardy is no exception.
The AEW performer spoke on his "Extreme Life of Matt Hardy" podcast about how he was surprised by the news of Dolph Ziggler's release as part of the massive WWE cuts last week, which saw 25 talents released from the company.
"[The releases] just make people question like, 'Am I next?' It makes them walk on eggshells and it makes them very worried and anxious about what the future may hold even for them," he said. "It's just tough."
Hardy continued, "Especially when you see those mascots, especially when you have someone like a Dolph Ziggler, who you think as long as he is around and healthy, he's going to have a job and be employed because he's been very loyal and very faithful to WWE. If he can get [a release notice], then anybody can get it more or less."
Check out the complete episode of "The Extreme Life of Matt Hardy" podcast at Apple.com. H/T to WrestlingInc.com for transcribing the above quotes.