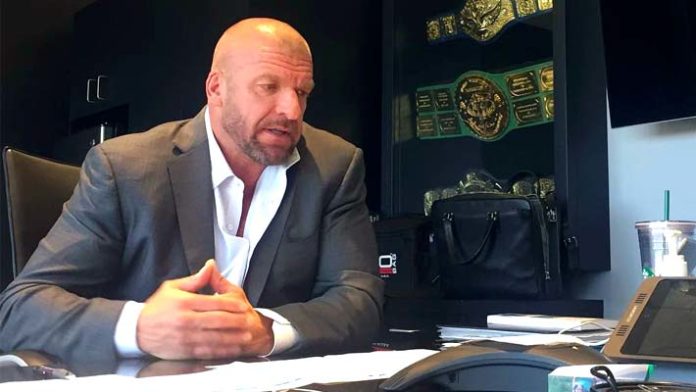 Since Triple H took a leave of absence due to his health difficulties, Shawn Michaels has been in charge of the WWE NXT 2.0 brand. Triple H spoke on Wednesday at the WWE Performance Center in Orlando, Florida, according to John Pollock of PostWrestling.com. Regarding what was said, Pollock tweeted the following:
"According to multiple sources, Paul Levesque was in Orlando today and spoke at the Performance Center. Of the people I heard from, Levesque stated 'he's back' – it is unknown what that entails but that was the wording I was given."
In a recent interview with TheAtlantic.com, Triple H made the following comments regarding the NXT 2.0 rebranding.
"It truly is the developmental league, the college football, Triple-A baseball. Yeah, they're not all quite ready to be in that major-league role yet, but you're discovering them before they become household names. We were talking about this shift anyway. That's where we were headed. It happened at a period of time where I had to leave for a bit. Luckily, Shawn (Michaels) had been doing it with me all that time, so it was a seamless thing. I stepped out, did what I needed to do, but that team has killed it. They've really created a show where you can really say that's the next generation of stars."
Stay tuned to PWMania.com for more.
According to multiple sources, Paul Levesque was in Orlando today and spoke at the Performance Center.

Of the people I heard from, Levesque stated "he's back" – it is unknown what that entails but that was the wording I was given.

— John Pollock (@iamjohnpollock) June 22, 2022