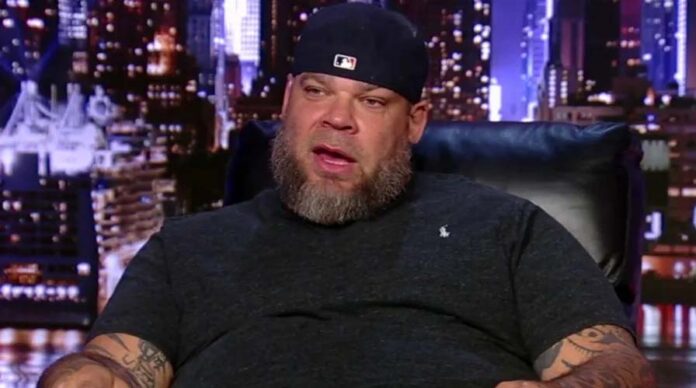 With his in-ring career coming to an end, Tyrus still plans on sticking around the pro wrestling business.
The former NWA World's Heavyweight Champion spoke about losing the title to EC3 in the career versus title bout at the NWA 75 anniversary show during an appearance on FOX News this week.
During the discussion, Tyrus also spoke about how he plans to still be part of the NWA despite his in-ring career being over.
"Well, as you can see, I'm 12 pounds lighter," he began. "No belt. EC3 was the better man and we fought like hell, but it was his time. Although I'm retiring from in-ring life, I'll always be a part of the NWA. Billy Corgan is a tremendous promoter and owner. I'm still going to be a part that maybe helps some of the young guys, maybe steal a page out of you and the great Jim Brown doing a little commentating. Honestly, it came down to, I wanted to keep wrestling so all my kids could see me wrestle. I've been wrestling for 20 years and it opened so many doors for me, the WWE, Impact Wrestling, Japan. I was a little chubby kid who wanted to be like his heroes, Dusty Rhodes and Mr. Wonderful Paul Orndorff and Haku, Andre the Giant, and I did that. I accomplished those things and I was able to use that platform to establish myself here, to become an author, and it was just you get to a point as an athlete where it's subtraction by addition. Your career, to be a great wrestler, you got to go 300 days a year, you got to train, you got to do those things. The NWA is growing and they got live events now and they're doing all these things. My job was to promote. I was the NWA champion. It's a small list. They can never take that away from me and it was just time. I talked to my family about it. My kids voted and they said, 'That's one less weekend that daddy is gone.' It was unanimous."
Tyrus continued, "When I was bodyguard for Snoop, I had a job for life. He said, 'You're just not a guy to stand behind people. Go be a star.' The first time I was with WWE, I didn't make TV. The second time it was lightning in a bottle, thanks to Triple H and Vince McMahon, Stephanie McMahon, Bill DeMott, Mike Rotunda, Steven Regal, Arn Anderson, and of course, Dusty Rhodes. Another thing was sometimes in entertainment and sports, reality shows up and I had a live event as I do stand up comedy shows which are selling out all over the country, and those don't hurt as much as wrestling. I was getting ready to do my Stand Up show and one of the guys I broke in with and sweat with and traveled with and had dreams of retirement with, Windham Rotunda had passed away. You know him as Bray Wyatt, and I had to go out and do my thing and it just really said, I'm making the right decision this time. It's bittersweet. One of the things that was really cool, the match was over and my boys came out in the ring with me. I'm so thankful for my time in wrestling and how much it gave to me and how much hearing guys say things like, 'Man, you changed my life.' We talked about, you know, my buddy JR Kratos, he bought his first home. It's not the wrestling where you got to stay until you can't go anymore. You're able to use that platform to build other things, to leave other doors open for other guys and gals. So it's a happy time, but these are happy tears and it was the right decision and it was time."
H/T to WrestlingNews.co for transcribing the above quotes.