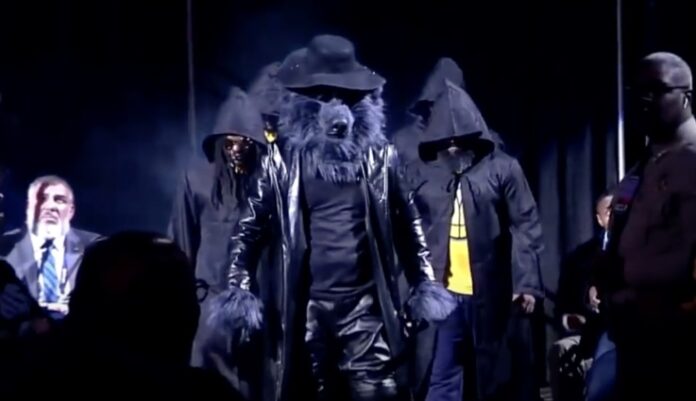 Memphis has love for "The Dead Man."
At the Memphis Grizzlies vs. Boston Celtics NBA game this past Sunday, November 19, 2023, the Memphis Grizzlies mascot Grizz dressed up as The Undertaker.
Prior to the game, Grizz came out donning The Undertaker's iconic WWE ring gear, complete with the druids and the theme music for the legendary entrance.
Check out video coverage of the fun sequence below.
Memphis grizzlies mascot dressed like the undertaker and just gave a turkey mascot a tomb stone pile driver 😭😭😭 pic.twitter.com/f8ogu4Luat

— gomesy (@tripleg4L) November 20, 2023
Grizzlies' mascot dressed up as The Undertaker and delivered a tombstone piledriver to a turkey (r @DadJarv) pic.twitter.com/MXyCIDdvlc

— CJ Fogler account may or may not be notable (@cjzero) November 20, 2023