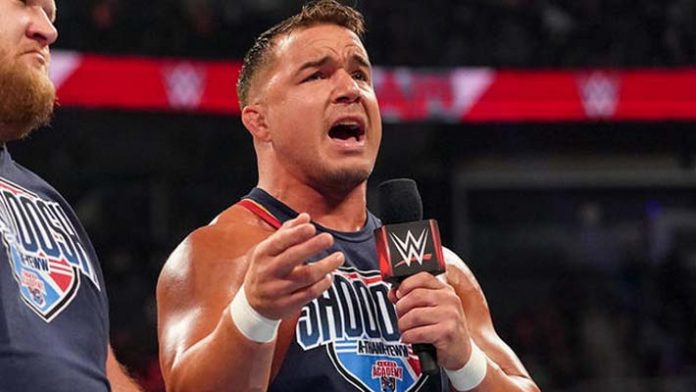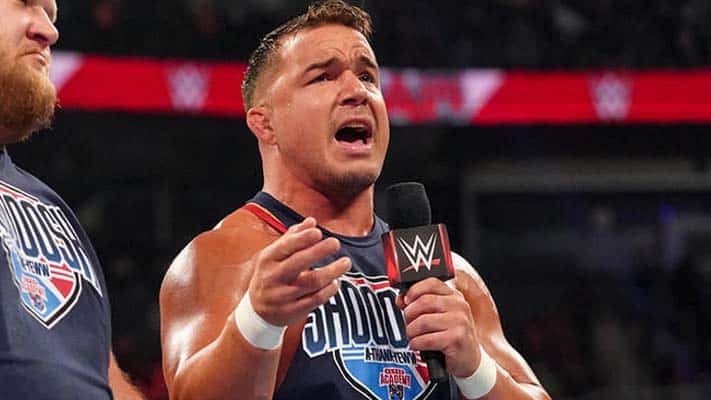 The Viking Rules match on WWE Monday Night Raw last week was expected to run longer than what we saw on the show.
Chad Gable told the story during his recent appearance on "After The Bell with Corey Graves."
"We had our time allotted, and we knew what we had, and it got cut, like so often happens with what we do," Gable began. "It's a live TV show, this stuff happens. You're always prepared for that going in. This was that one time where, and I'm always professional, I do my best to maintain professionalism."
Gable continued, explaining what he and Otis were told about their scheduled Viking Rules match against Erik and Ivar last Monday night.
"We were told, 'your time is cut, we have to get rid of some stuff,'" he said. "I was like, 'No. We'll do it. We'll make it work.' We won't be unprofessional and steal other people's time, but we're going to do what we planned because this is awesome and people deserve to see this. This whole story we've told, where we crammed a lot of stuff into 60-second backstage segments or 45 seconds here to tell a story as quick as we can about me coaching Maxxine and they get 30 seconds to respond. That stuff all worked so well that we got given more time to build to this payout, so we're going to make the most of this payout. We deserved it, and I felt like we earned the right to do all of our art that night and deliver the masterpiece we got in eight minutes of Raw. I think we did it. It was a moment where I was like, 'We're not going to get rid of anything or change anything, let's just do it.' It worked out."
Check out the complete interview at Apple.com. H/T to Fightful.com for transcribing the above quotes.