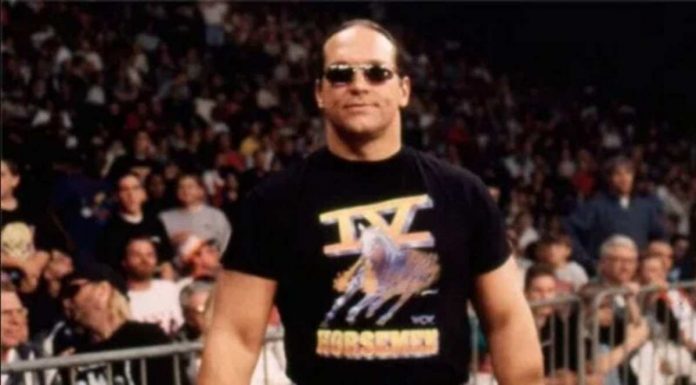 This coming Saturday, September 3, AdFreeShows.com, owned and operated by Conrad Thompson, will play host to a unique fundraising event in support of former WCW and NFL star Steve "Mongo" McMichael. The purpose of the event is to raise money for Mongo so that he can continue his fight against ALS.
On Saturday at 12:30pm local time, the fundraising event will take place at the Hyatt Regency in Schaumburg, Illinois, and it will be broadcast live on FITE.TV. WWE Hall of Famers Ric Flair, Eric Bischoff, Jeff Jarrett, Jim Ross and Mick Foley will participate in a celebration of the life and career of the former Four Horseman. Tony Schiavone is scheduled to make an appearance as well, and Thompson will play the role of host.
The event will be broadcast for free on FITE at 1:30pm Eastern Time (ET), but viewers are encouraged to make a donation. All of the funds that are raised will be donated to the McMichael family. Through this link on the Donately website, you are able to make an instant contribution to Money For Mongo. The current total raised from the fundraiser is 3,778.72, with 85 backers contributing. Back in April 2021, someone established a GoFundMe page for Mongo, but it has since been deactivated. That first campaign brought in a total of $205,419 dollars.
If you have any questions, please send an email to moneyformongo@gmail.com.